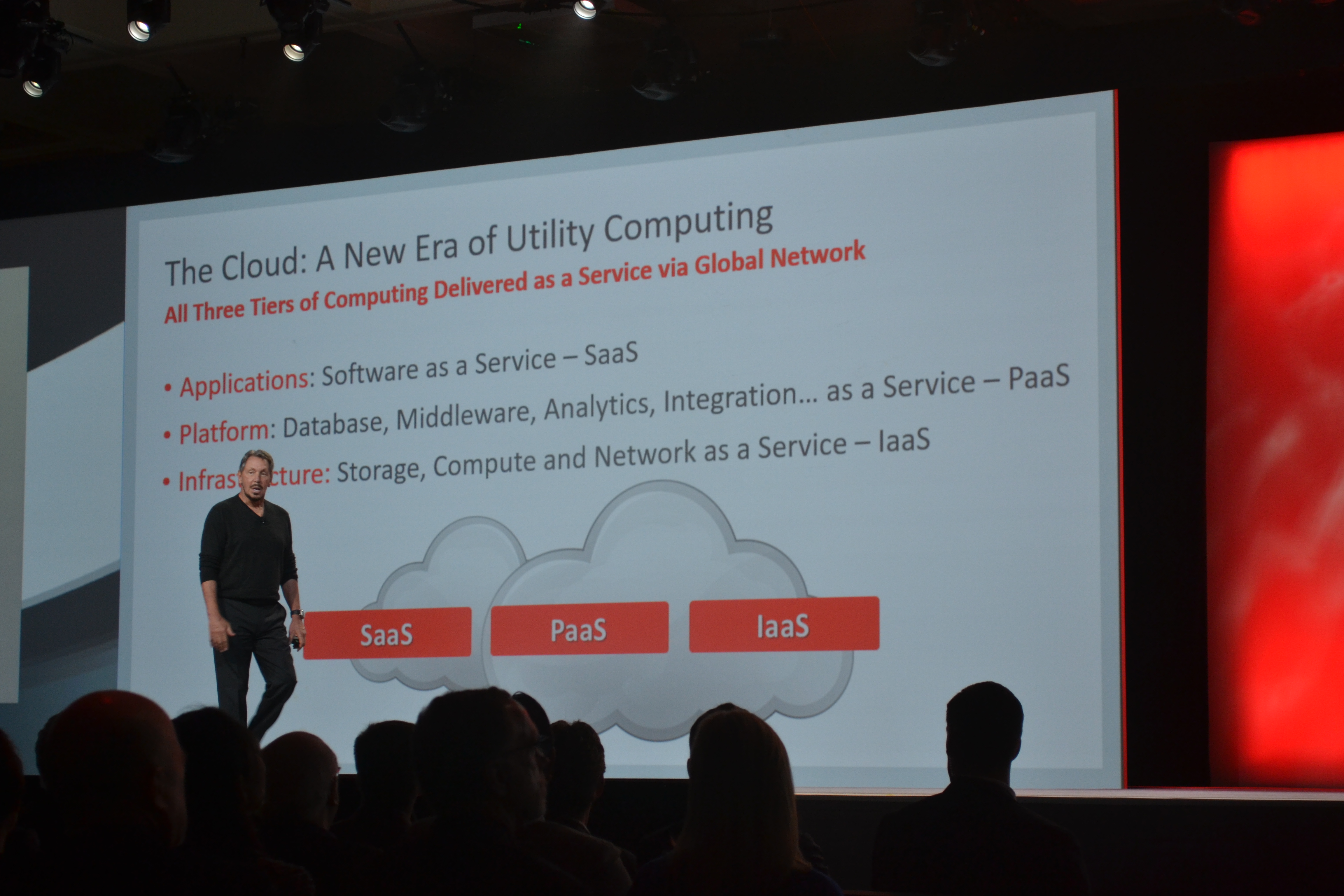 A proclamation at the event is that "the era of utility computing is here".  This new shift in computing is no less important than the introduction of personal computers to the general public in the 1970's.  At that time, nobody believed that computers could be a personal device, explained Executive Chairman and CTO Larry Ellison at Oracle OpenWorld 2015.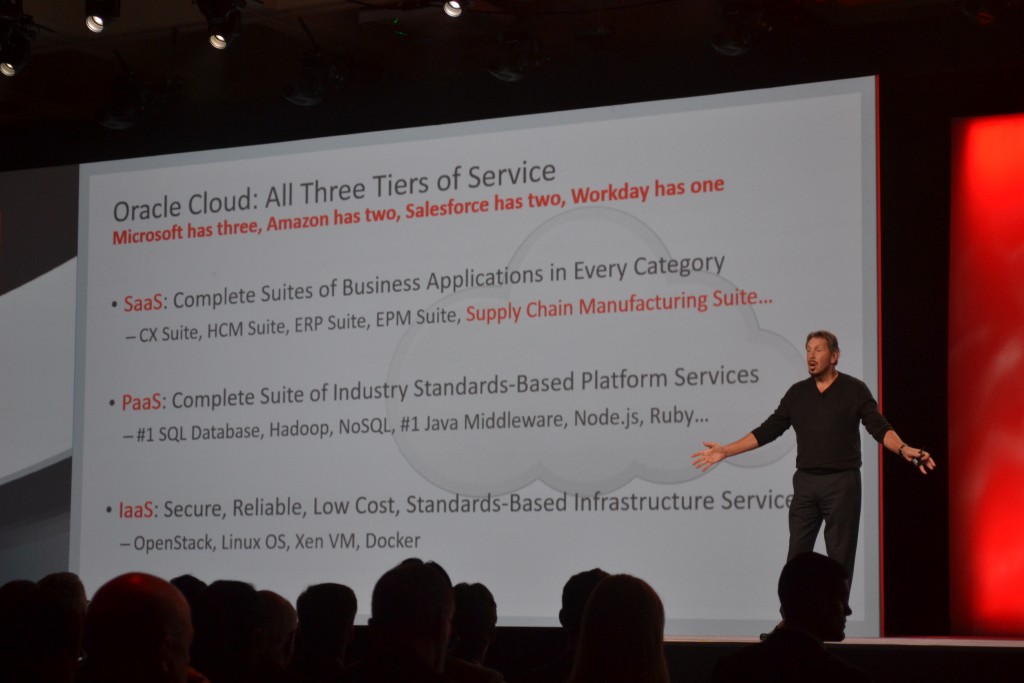 In his opening keynote Ellison unveiled the new Oracle SaaS applications and other advances in the Oracle Cloud. The biggest cloud companies are now worth 6 billion dollars and will be soon more. Oracle realized that the importance of the cloud a decade ago, and re-wrote all its applications to run in the cloud also. In 2015, Oracle is focused on engineering, cost, performance, reliability, compatibility, security and standards in the three layers of the cloud: SaaS, PaaS and IaaS.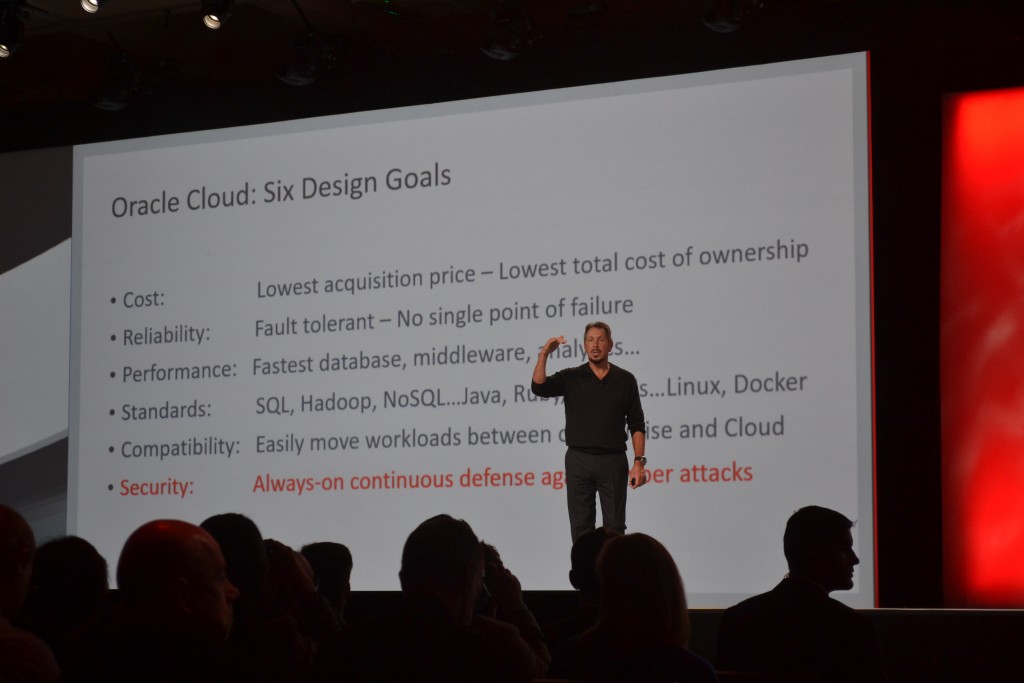 Oracle Cloud: Six Design Goals:
Lower Cost: 1. Lower Price: Match or beat Amazon Web Services Prices 2. Automation: Eliminate labor and human error 3. Productivity: Reduce labor by making it easier to build and use applications
Highest Reliability: 1. Fault Tolerant: Redundant deployment, hot patching & backup, instant recovery 2. Automation: Eliminate human error during deployment, patching, backup, recovery
Highest Performance: 1. Database:  In-memory In-flash columnar database, Exadata in the Cloud 2. Middleware: In-memory speed-of-through Analytics 3. Scale-out Architecture: Elastic capacity and performance on-demand
Open Standards: 1.  SQL, Hadoop, NoSQL…Java, Ruby, Node.js…Linux, Docker. No Lock-in: Move Workloads and data to the other Public Clouds: Amazon, Microsoft…
Compatibility: 1. Manage: Public Cloud and Private Cloud assets with a single pane of glass 2. Coexistence: Push-button live data migration between Oracle Public & Private Cloud
Always-On Security: 1. Security in Silicon: Always-on-real-time intrusion detection stops data theft 2. Data Encryption: Always-on in the Cloud – Key management on-Premise
The opening of the event had details of the major announcements presented by Mr Ellison, the first of these was about the Oracle SCM Cloud.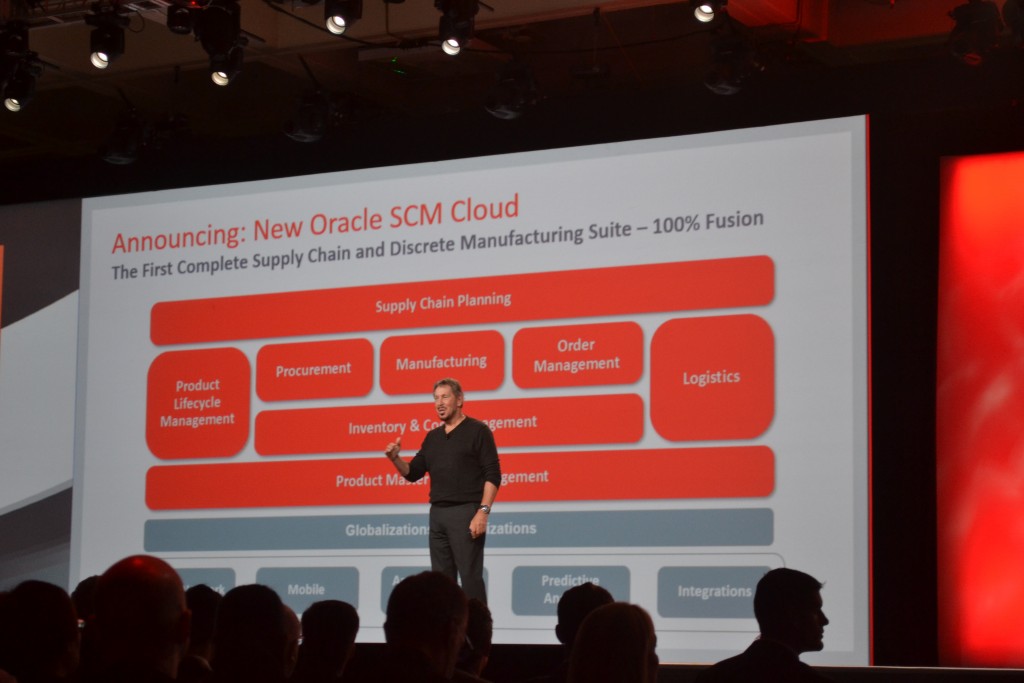 The second was about E-Commerce in the CX cloud.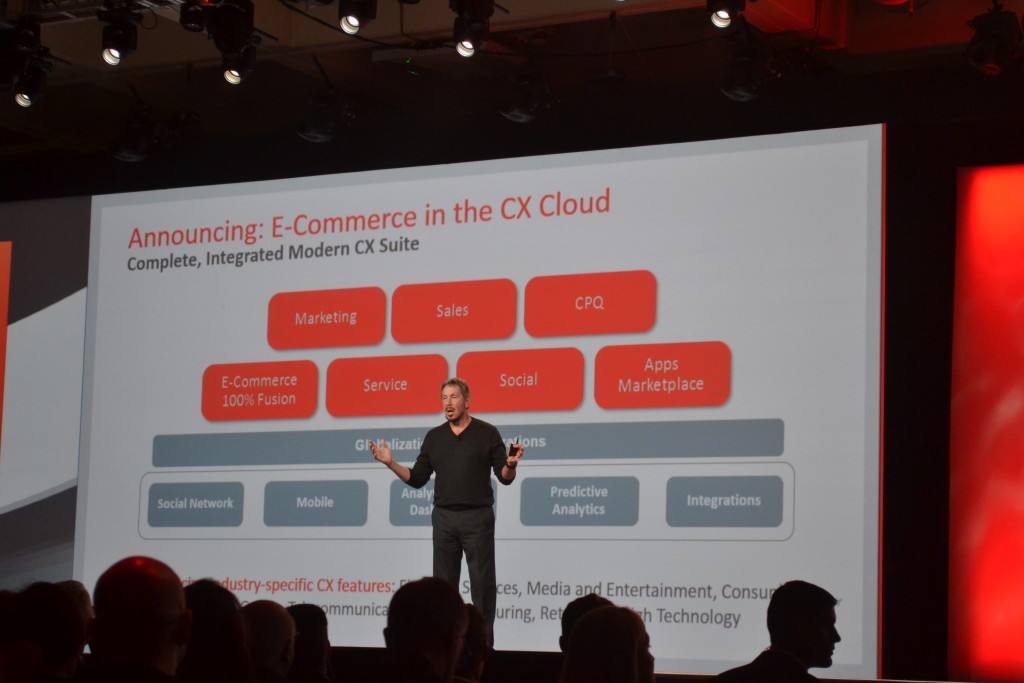 The third announcement was about the new mobile UI.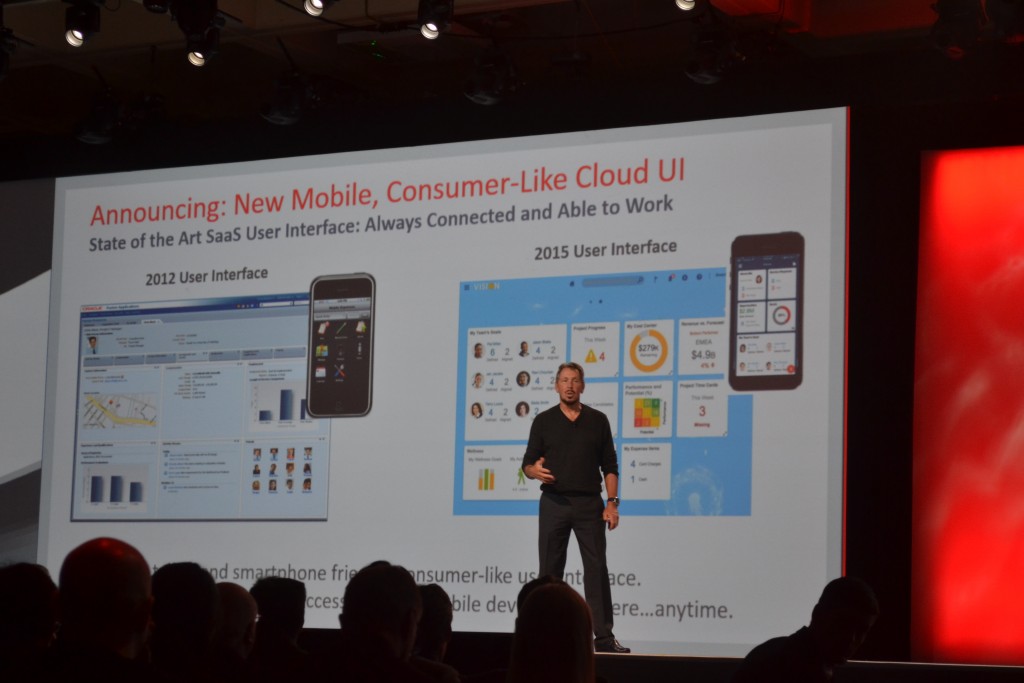 The last announcement was about Integrated Learning System.