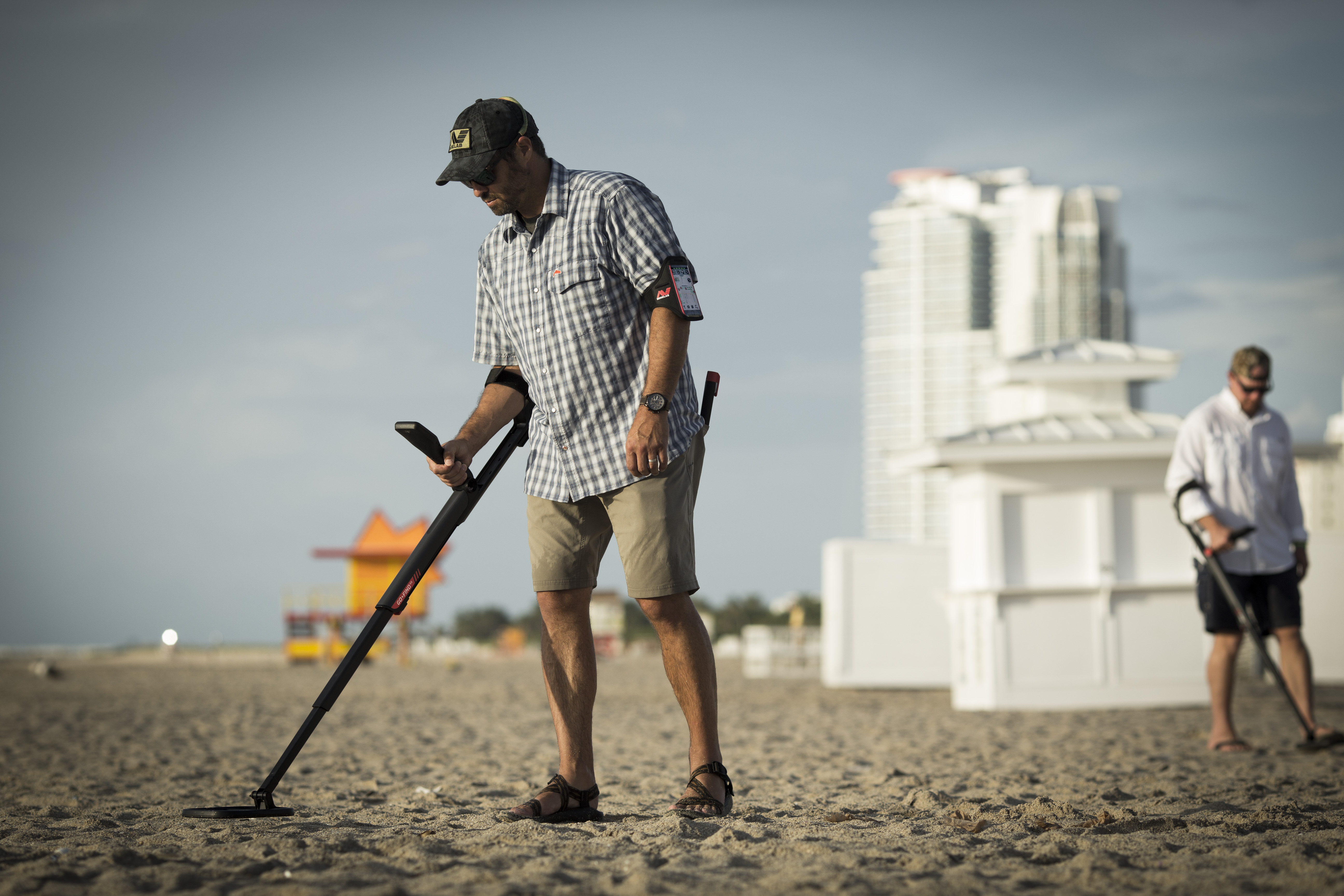 Finding hidden treasures could be a profitable hobby. However, you need a metal detector to help with the search. There are certain features a metal detector needs in order for it to be considered best in class.
When you unwrap the consumer grade Minelab Go Find 66 you wouldn't believe how light it is! Easy to carry, use, and it's so compact and light you can take it in your carry on. Minelab Go Find 66 is equipped with accessories including earbuds, digging tool, smartphone holder and a carry bag.
A unit that has both large coils (so it doesn't miss anything on a sweep) and small coils (to help pinpoint an exact location) is ideal. Having a metal detector that can not only differentiate between materials but can block the signal of junk metals will make your hunt far more enjoyable. A volume control, a headphone jack, and a sensitivity control, are all desirable options that pairs with your phone.
When it comes to informational displays and other features, big differences exist among the metal detectors on today's market. When considering a purchase, look for these special features. Granted, some of them may not appeal to you, but it's nice to know what you're buying into.
Headphones/headphone jack
Metal detecting is a somewhat noisy hobby. If you'd rather keep your business to yourself, the Minelab Go Find 66 has this and includes headphones with purchase.
LCD screen
The Minelab Go Find 66 is designed with a Treasure View LEDs, which light up
and change colour to help you identify what you've found before you dig. Green lights indicate non-iron objects like coins or jewelry, while red lights indicate iron objects such as nails or keys which makes searching more efficient.
Ground Balancing
This feature gives you the ability to "tune out" interference from natural metals in the soil (like iron).
Waterproofing
The Minelab Go Find 66 is designed with large 10 inch waterproof coils making searching on the beach or submerged in water easy and stress free. This allows you to search
If you're going treasure hunting, you need a machine that's comfortable for you to use over the long haul. All these features of the Minelab Go Find 66 along with the price point of $250.00 makes for a great investment.