At the CES Pepcom "Digital Experience" show online, I was fortunate to spend some considerable time at the Dolby virtual booth learning about the company's recent announcements at CES, as well as the company's rapid progress during the last few years.
It was just a mere four years ago when I wrote about the launch of Dolby Cinema which dramatically changed the movie going experience with its immersive combination of Dolby Vision and Dolby Atmos with their collaboration with AMC theaters wowing audiences around the world. In movie houses around the world, nothing looked or sounded better.
Dolby Vision has also been the benchmark for TV's since its introduction. It is the HDR standard that uses dynamic metadata which will give you better visuals and improve the image quality. The main difference between Dolby Vision and HDR10 is the colour depth and brightness the content and equipment is capable of achieving, with Dolby Vision giving you the darkest of darks and the brightest of brights.
In 2015, Vizio was the first company in America to release Dolby Vision TV's. Two years later, LG was the first company globally to utilize Dolby Vision on their top of the line OLED TV's. Every year since, LG won the "Best of CES" awards for TV's, including one for this year's CES. During that span, the majority of TV manufacturers have jumped onto the Dolby Vision bandwagon; TCL, Sony, Panasonic, and Phillips, to name just a few.
Within the last year, with the help of the pandemic with people staying home, the adoption and demand of Dolby Vision and Dolby Atmos in the home has been widespread, and not just exclusively associated to TV's, but also mobile devices.
As the pandemic worsened during 2020, Dolby conducted a global survey and discovered a significant shift in consumer behavior. Fueled by a majority who uses their smartphone, tablet, PC as their primary device for consuming entertainment over the past few months, Dolby found out that the majority of them wanted, desired and planned to upgrade and pay for more immersive experiences. The survey also noted that 82% of the respondents in the survey said that they were planning to purchase a new device in the next few months to upgrade their entertainment experience.
"That's very exciting for us!", Cairon Armstrong, the PR Manager at Dolby exclaimed, "because with our partners there's a lot of new devices coming out that support Dolby Atmos and Dolby vision that they can use to get those great experiences".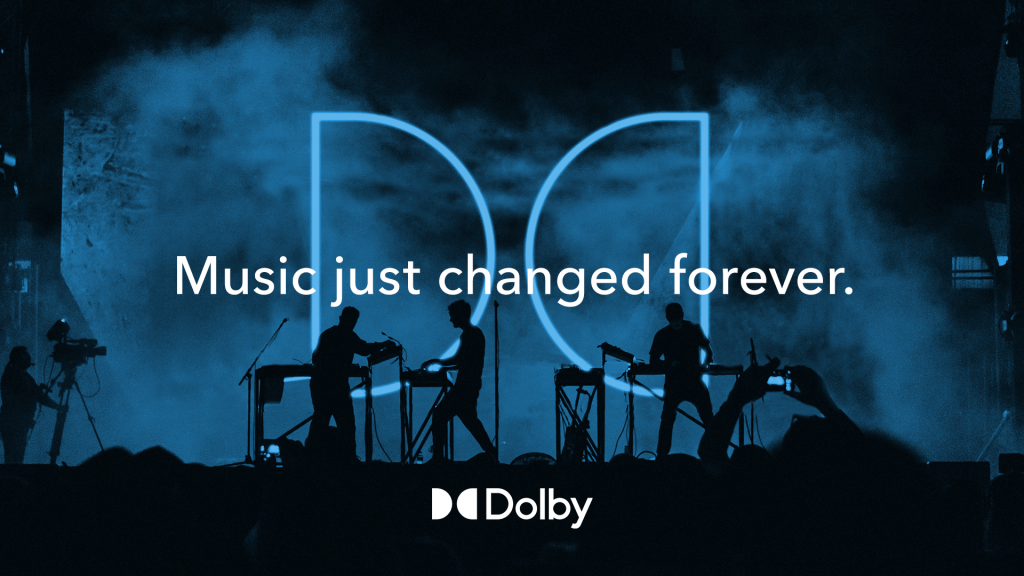 NOT JUST FOR MOVIES ANYMORE…
With consumers having more time than ever before to engage with entertainment on their mobile devices, the survey also showed that most consumers, many for the first time, are interacting with friends and family while enjoying entertainment, such as talking on the phone, texting, and video chatting while watching the same content simultaneously, as well as spending more on premium subscriptions in order to receive a better quality and shared experience.
Certainly, at least for now, our mobile device has become our new "best friend" that connects are friends, given the COVID-19 stay at home orders. Without it, we wouldn't be able to "socialize" with the people we know, as the pandemic has pretty much dissipated the large groups of social gatherings that we used to have.
However, the stark reality is that most consumers are still stuck at home with the technical limitations of their mobile devices and will never be able to replace that real-life experience of, for example, going to a live concert with their group of friends.
Watching a streamed pay per-view concert on any mobile device is certainly dwarfed in comparison to experiencing a real live concert, but if you add Dolby Vision or Atmos, it will significantly boost the the enjoyment level a big notch. This is an example of what users want as a more personal and immersive entertainment experience.
Dolby have made lots of announcements in a lot of ways for consumers to get content both in the movie and TV space, as well as the music and games, and even in content creation that allows them to experience Dolby Vision and Dolby Atmos.
It was just last year when Dolby launched Dolby Atmos music at CES, not just with Amazon Music and Echo Studio but also with titles from Universal Music Group. Soon, new tracks and albums will be launched by huge artists like Lady Gaga, Coldplay, Post Malone, and The Weeknd in Dolby Atmos.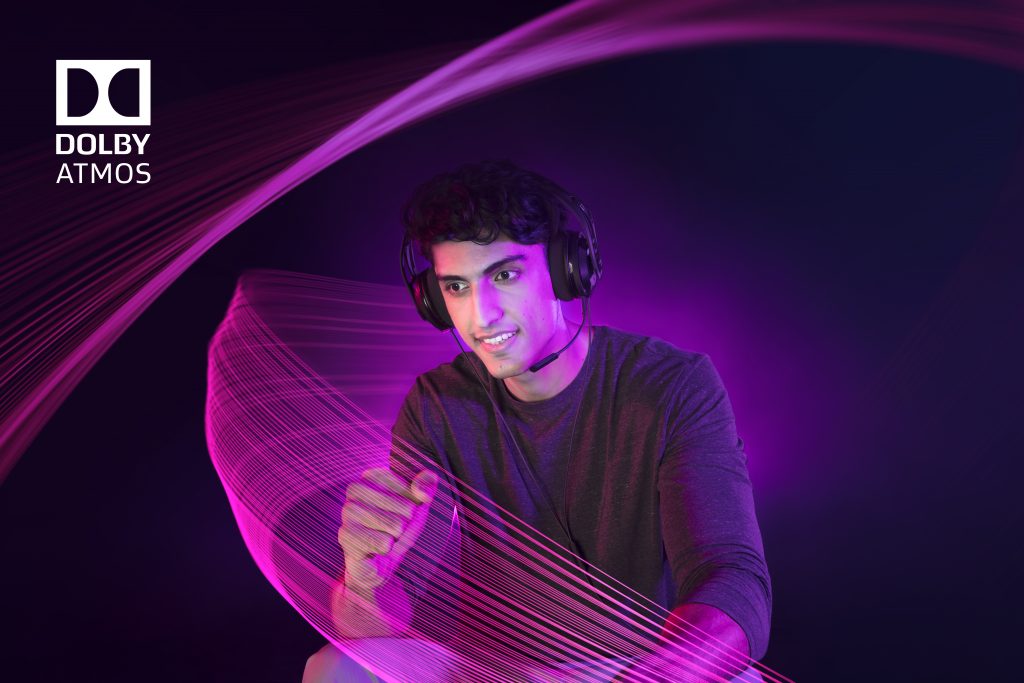 "On the gaming front, Microsoft announced the new Xbox with support for Dolby Atmos, but more importantly it was the first console that also supported Dolby Vision," Armstrong continued, "There were a lot of big game titles, such as "Cyberpunk 2077", and "Call of Duty – Warzone" that support Dolby Atmos…we're excited this year to see the first Dolby Vision and Dolby Atmos game titles coming out".
"On the mobile front, with the launch of the iPhone 12, we launched Dolby Vision capture together with Apple giving consumers a way to create, share and watch Dolby Vision content on their own without all of the complications and difficulties that they used to take," Amstrong explained, "and so taking this really premium high quality experience allows them to capture their worlds and share it in a much easier way."
Though Dolby was primarily at CES to promote the wonderful products in the home entertainment space, they were also here because of a new innovation in the PC audio conferencing space from one of their PC partners.
One of their partners, Lenovo announced and unveiled three new innovative and redesigned ThinkPads at CES; the ThinkPad X1 Titanium Yoga (their thinnest ever), ThinkPad X1 Carbon Gen 9 and the X1 Yoga Gen 6. Though their entire line of X1's and Carbons all feature Dolby Vision and Dolby Atmos, this line is the very first to support Dolby Voice.
Dolby Voice delivers a supreme conferencing experience that feels more natural, reduces listener fatigue, and sounds stunningly clear to make meetings more productive. It also optimizes speaker and microphone performance with features such as dynamic levelling to automatically adjust for voices that are quieter or further away and noise suppression that reduces unwanted background noises and echo no matter what meeting platform you use. Productivity is further enhanced with improved speech recognition for voice assistants.
"We're particularly excited about how we can bring our Dolby technology to bear on making PC video conferencing an even better experience.", Armstrong said.
Whether at work or play, it looks like our global landscape will continue to improve for the better as we will soon be able to see and hear Dolby just about everywhere we go.
Previously published on mlsentertainment