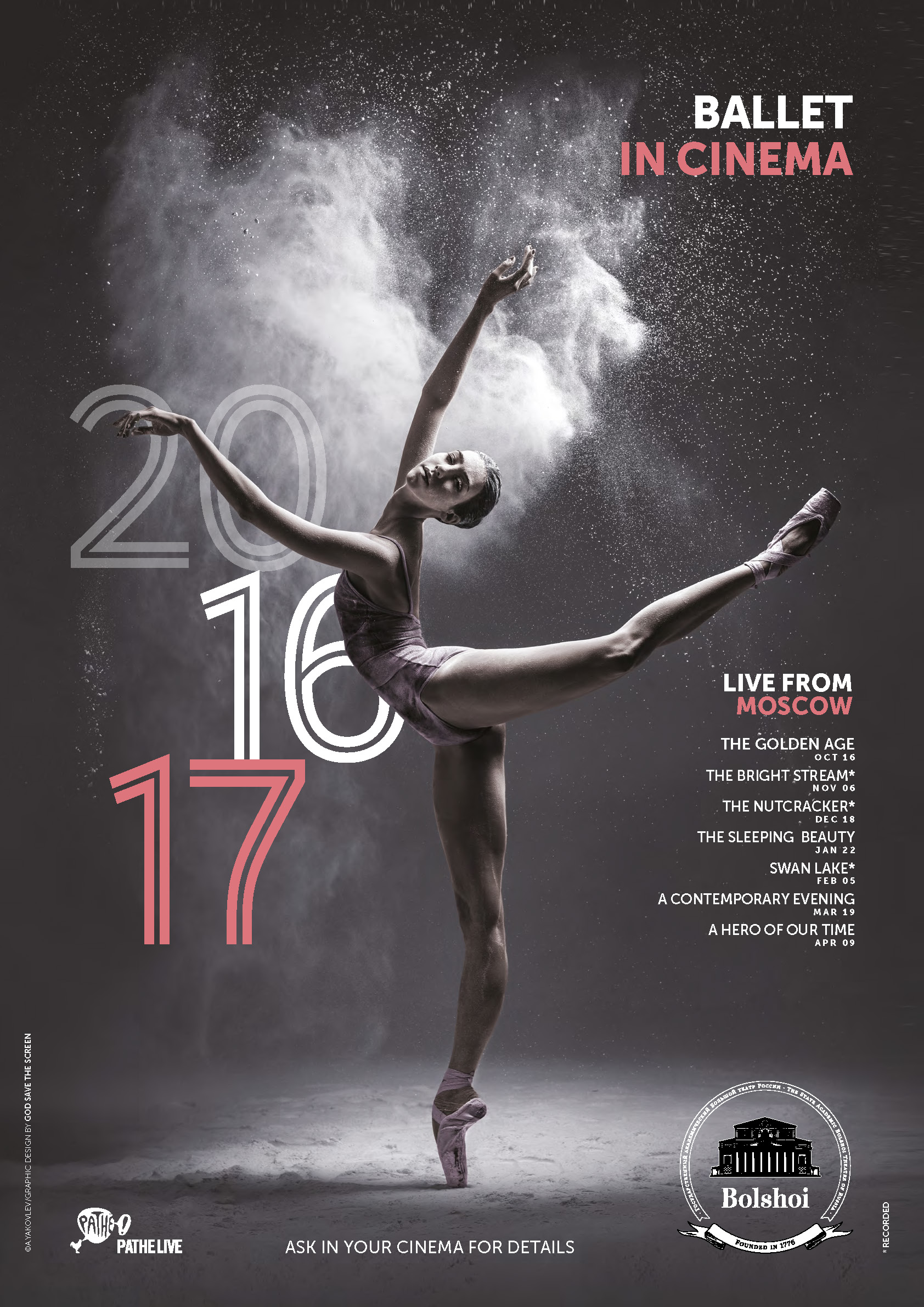 Fathom events, January – The world-famous Bolshoi Ballet presented the equally noteworthy Sleeping Beauty ballet to cinema audiences around the world for a one-day-only viewing on Sunday, 22 January 2017. Originally choreographed by the inimitable French Ballet Master Marius Petipa in 1890. Petipa (1818-1910) is recognized as the most influential choreographer in ballet history. This current Bolshoi offering is based on the 2011 version by Yuri Grigorovich.
The dancers, of course, were exquisite.  Yulia Stepanova played the Lilac Fairy with a gentle authority. Semyon Chudin danced Prince Désiré with impeccable classical lines but seemed to lack the requisite emotional depth necessary to the role. Olga Smirnova danced the role of Princess Aurora.  The technical aspect of her performance was flawless, being both elegant and precise, as one would expect.  Like Semyon Chudin, however, Ms Smirnova seemed to lack a deep connection to the role which prevented her from effectively communicating its nuanced emotions beyond the footlights.
The Bolshoi's soloists and the corps de ballet danced with their trademark enthusiasm and precision. Especially charming were the eight little "evergreen trees," amusingly portrayed by students from the Moscow State Academy of Choreography.
Maestro Pavel Clinichev conducted and the Bolshoi Theatre Orchestra played Tchaikovsky's wonderful score with great sensitivity and grandeur.
The Bolshoi Ballet is always a delight, and in spite of several challenges, this production was no exception.