In 2007, before the days of "apps" and "streaming" was even heard of, I received a special red envelope from Netflix in my mailbox that was going to change everyone's watching habits forever. These envelopes were reserved for a select few DVD based Netflix subscribers which was the only option initially there was at the time.
The label on the envelope read "Instant Streaming Disc" for PS3.
When Netflix made the announcement to their subscribers that they would soon be able to watch hundreds of movies from their PlayStation 3 console on to their TV sets, it seemed almost incompressible. After I installed the disc, I found myself panning through the menu for what seemed like to be an endless supply of movies that I had the option to watch. After carefully choosing one to my liking, I was blown away at how good the actual video quality was.
From that point on, I realized Netflix's streaming was going to be the official game changer for not just the DVD rental industry, but the entire movie industry as a whole. It changed the way we watched movies at home; by being able to watch almost any movie at any time.
Fifteen years since that monumental moment, it seems that Netflix may just utilize the magic of the Sony PlayStation yet again, but this time for a different kind of purpose. One that the Sony PlayStation utilizes quite well – games.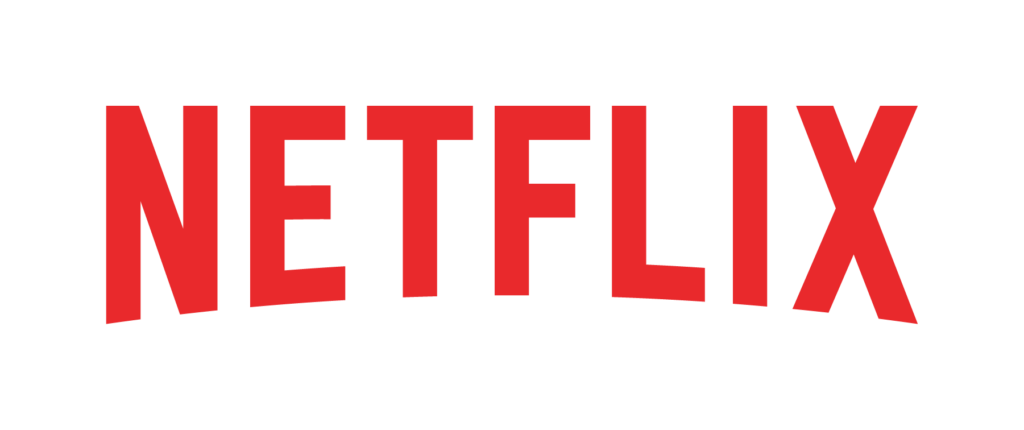 In addition to their original films, animation and unscripted TV, Netflix will be offering another new content: gaming.
The great news, at least in the short term, is that there will be no additional cost for the new gaming content for the subscribers, though once everyone gets hooked into it, just like the way video streaming did when it first came out, I imagine they might repeat themselves and charge a bit extra for it later down the line once it is widely embraced by it's audience.
Recently announced on a letter to shareholders this month, Netflix said that will initially focus gaming on mobile devices. So, I assume Netflix will develop some new Android and iOS apps to install onto smart-phones, tablets, and laptops, in order for subscribers to get a taste of what's to come for gamers. Look for this to be done by the end of the year.
Though, it really wasn't their intention to get into the gaming business even just a few years ago, Netflix has completely changed their tone. Perhaps it could have been due to the fact that many studios were pulling their big blockbuster movies out of Netflix so they could put them in their own streaming channels, like Disney Plus and HBO Max.
I am sure they had lost a chunk of their 18 to 34 year old audience, since all the Marvel and Star Wars movies had disappeared from the Netflix catalogue. It will be any of them will return just for the games.
STRANGER THINGS HAPPENED
Netflix's phenomenal Stranger Things, became an overnight sensation since it debuted in 2016. According to Symphony Technology Group, within the first 35 days of release, Stranger Things averaged ratings around 14.07 million adults between the ages 18–49 in the United States. Within its first month, the third season was watched by 64 million households, setting a new record for the most-watched original Netflix series.
The series is the most followed TV show on social media app "TV Time's" history, with over 5 million followers.
Stranger Things is Netflix's most prized franchise after having aired four seasons. All types of merchandise could be found at just about any major retail outlet. Books, comics, novels, clothing, toys, games, and even video games. You name it.
INTERACTIVE FILMS AND MOBILE GAMING
In 2017, Netflix started to produce their series of "interactive" films, such as "Black Mirror Bandersnatch". Their "choose your own adventure" movie has up to ten to twelve different endings based on the viewer's choices presented at a certain "choice point". Though there are very few decision-making choices compared to an actual video game, it still made it somewhat, in a way, a "game", since it is interactive.
The following year, Netflix partnered with Telltale Games and introduced their first interactive game, Minecraft: Story Mode, which through basic controls on a television remote, was comparable to the existing catalogue of narrative stories rom Netflix.
Telltale Games also had the exclusive rights to produce a video game adaptation of Stranger Things, but unfortunately, the company collapsed before production even started.
In spite of this, Netflix partnered with BonusXP and developed the first mobile game for Stranger Things on the Android and iOS operating systems, which styled the 80's look of The Legend of Zelda, the iconic 16-bit Nintendo game that was also about exploration and discovery. The free touchscreen game was downloaded over 3 million times it's first week in 2017.
The following year, in 2018, when Season Two of Stranger Things came out, the game was updated and also became compatible with the Amazon Fire tablet with an option of using a controller through its port, which was a step in the right direction for serious gamers.
When BonusXP released Stranger Things 3: The Game in 2019, the tie-in for the third season, it was the first time that Stranger Things supported multiple platforms a such as personal computers, Nintendo Switch, PlayStation 4, and Xbox One.
I can imagine an updated Stranger Things 5 release, just in time for Christmas that could launch their introduction of gaming to their subscribers.
Even though they are still the major leader of all "over-the-top" streaming services with 204 million subscribers (and still growing), Netflix's market share has been decreasing each quarter to rivals such as Disney Plus, HBO Plus, Hulu, Amazon Prime and so on. Their competition is starting to take a bigger chunk of the revenue pie.
In 2020, Netflix had a market share of 36.2% of the U.S. television industry's revenue, down from 44.4% in 2019. By 2022, its share is expected to be down to 28.4%, and almost even with Disney's slice of the U.S. streaming market.
Perhaps, it just seems natural for Netflix at this stage as a delivery content provider to transition into gaming after experimenting with interactive films.
Unlike Apple Arcade and Google Stadia whom haven't exactly bowled the public over with their gaming platforms, Netflix has a much better chance to be successful with their existing 204 million subscriber base global platform, along with the endless quantity of intellectual property coming from Hollywood movies. Mobile gaming has the possibility to be more creative than ever.
They also have a great strategic partnership with Sony. I believe game developers from all walks of life would want to work for Netflix, which is one of the most trusted and reputable companies in America to work for, as well. It was ranked #115 in Forbes 500 this year.
For better or worse, there will be some very exciting times as well as more stranger days ahead for the streaming giant. We'll see if gaming will help fuel the future growth for Netflix. It will be a wait and see.
originally published on https://mlsentertainment.wordpress.com/2021/07/31/the-evolution-and-future-of-netflix-gaming-stranger-things-to-come/