THE SLAP HEARD AROUND THE WORLD
It's been nearly a year since Will Smith infamously slapped Oscar host Chris Rock live onstage at last year's Academy Awards telecast after cracking a "G.I. Jane" joke aimed at Smith's wife, Jada Pinkett Smith. It was indeed a surreal moment as the audience watched Smith laugh initially then turn to his wife who was fuming from the inside, got up from his chair to approach the stage and strike Rock.
Most of the audience thought that it was just "part of the act", but when Smith returned to his seat and shouted expletives at Rock, they realized it was not.
Though the "teary eyed" and emotional Smith was allowed to return onstage to accept his Best Actor Oscar for "King Richard" after the incident, the Academy of Motion Pictures Sciences (AMPAS) decided a few weeks later that Smith would be barred from attending any Oscar ceremonies for the next ten years.
Months later, Apple TV announced a new movie called "Emancipation" to be released in late Fall starring Will Smith. At first, I thought it was about his documentary regarding his "freedom" from the Academy not having to attend the Oscars for the next ten years. Last weekend, Chris Rock premiered his Netflix special called "Selective Outrage". "I rooted for Will Smith my whole life," he said. "The other day, I watched "Emancipation" just so I could watch him getting whipped."
All kidding aside, it's a shame that had happened. It was one step forward for diversity, but two steps back. Or is it?
Sure, you can make a case there should have been at least more than two African-American nominees list this year for the acting categories. Viola Davis in "The Woman King" and Danielle Deadwyler in "Till" come to mind. You can also make a case that their directors from those films, Gina Prince Bythewood or even Chinonye Chukwu should have made the list in their category, even in a very competitive field.
Regardless of these omissions, the Academy is seems to be doing a formidable job of accomplishing its goals of diversifying the Academy since the #OscarsSoWhite movement eight years ago. They are clearly doing its best to continue its efforts in representing all groups, not just African-American filmmakers. If you look at this years nominations, it's clearly diverse.
With four nominations, more Asian performers were recognized by the Academy in 2023 than in any single year in its history. In addition, Malaysian "Everything Everywhere All At Once" star Michelle Yeoh is only the second Asian best actress nominee in 95 years of Oscars history, with a strong chance of becoming the first winner.
After the embarrassing "Slap Heard Around The World" Oscars telecast like last year, we need a bit of comic relief. You can certainly bet our host for this year's Oscars, Tonight Show's own Jimmy Kimmel will prepare a lot of material that should keep us comfortably and uncomfortably laughing during the telecast. I can't imagine a better host to open up the show and look forward to his monologue.
OSCAR PREDICTIONS
This may be the most difficult year in predicting the Oscars ever, but here are my predictions for the 95th Annual Academy Awards.
BEST PICTURE:
Exactly a year ago, when this "mind bending" independent film "Everything Everywhere All at Once" had it's World Premiere at the South by Southwest Film Festival on March 11th, 2022. Since that time, the film went on to become A24's highest grossing film ever. It was re-released three times due to it's popularity, including a one-night only at IMAX, and its re-release on January 27th thanks to a resurgence of interest for its leading eleven Academy Award nominations. It has won the top prizes from the Director's Guild, Producer's Guild, the Writer's Guild, and won a record-breaking four awards at the Screen Actor's Guild Awards. Though it lost at the BAFTA's to "All Quiet on the Western Front", the British Academy Awards, there is too much momentum for this film to lose at this year's Oscars.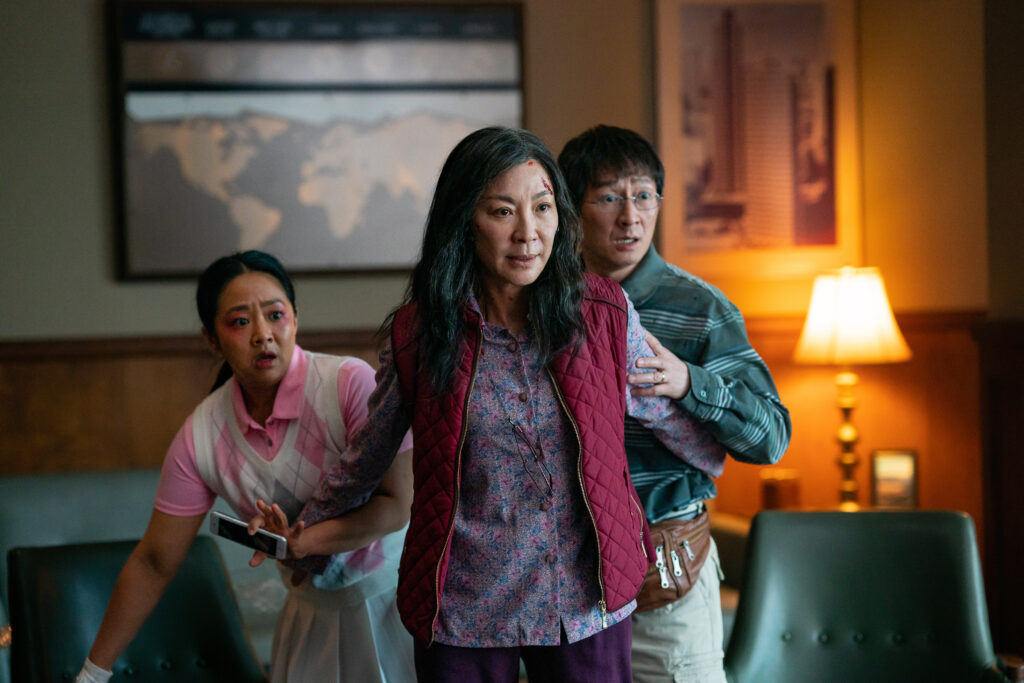 BEST ACTOR:
After watching Brendan Fraser in his heart-wrenching performance in "The Whale" as a 600 pound recluse, I was certain that was getting the Oscar. Fraser just recently won at the SAG awards, so we know at least a majority of actors loved his performance. However, the Academy didn't embrace "The Whale" as much as they did "Elvis" with its eight nominations. "The Whale" was nominated for three awards, but wasn't nominated as Best Picture or even screenplay.
I still keep changing my tune on my prediction for Best Actor even as I write, as picking Elvis starts to make more sense. The Academy loves bio-pics, and it's rare to have an actor be able to portray someone as iconic as Elvis. Jamie Foxx played Ray Charles, Rami Malek played Freddie Mercury, and Renée Zellweger played Judy Garland and they all won the Oscar.
The extreme dedication of Butler for three years of his life is exemplary. As a method actor, he not only acted as Elvis, but embodied himself in his role as "The King". He looked, sang and danced like him by watching tapes and films of him when production was down during COVID. He needed to be able to discern how Elvis talked and walked during certain periods of his career since they needed to shoot scenes out of sequence. He put posters and photos all over his wall during the shutdown when his co-star Tom Hanks, who played the Colonel caught COVID-19.
Even after the movie was done, he could not let go of Elvis, even as he went about promoting his film. He was Elvis 24/7 and still could not leave the King. He didn't even see his family for three years because he was so focused on his role. What a hound dog!
This will be a tight race, but I think the "King" will live on.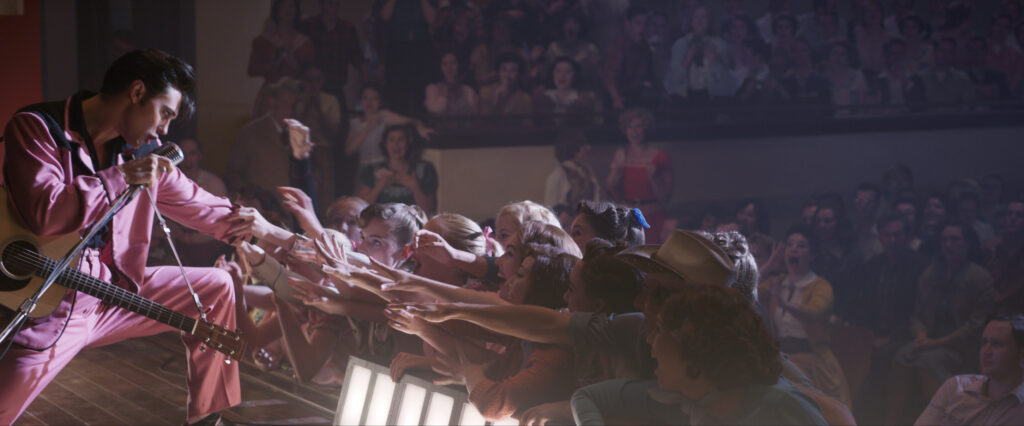 BEST ACTRESS:
Another difficult category to predict is Best Actress, which is really a race between the two-time Oscar winner, Cate Blanchett and Michelle Yeoh. Even on a fair playing field, I probably would have leaned for Cate Blanchett for her performance as Lydia Tár, one of the most extraordinary performances that she has ever done, if not the best.
She has proven she can play just about anything, including Spazzatura, the monkey in "Guillermo Del Toro's Pinocchio". If there is a sequel to "Everything Everywhere All at Once", the Daniels may want her to play a googly eyed rock, and she may get another nomination.
However, Michelle Yeoh, who gets her second Oscar nomination for "Everything Everywhere All at Once" since "Crouching Tiger, Hidden Dragon", even with her hot dog fingers, can still just beat anyone up against her…and not just the music exit prompters at the Golden Globes. She is well loved not just in Hollywood, but globally, and the Academy would probably want to honor her the award, rather than give Blanchett a third.
She would also be a fitting tribute to honor the first Asian Best Actress Oscar winner as she has made a tremendous contribution to World Cinema during her lifetime. It would be fitting and iconic.
Maybe the U.S. mint she will issue her own coin one day.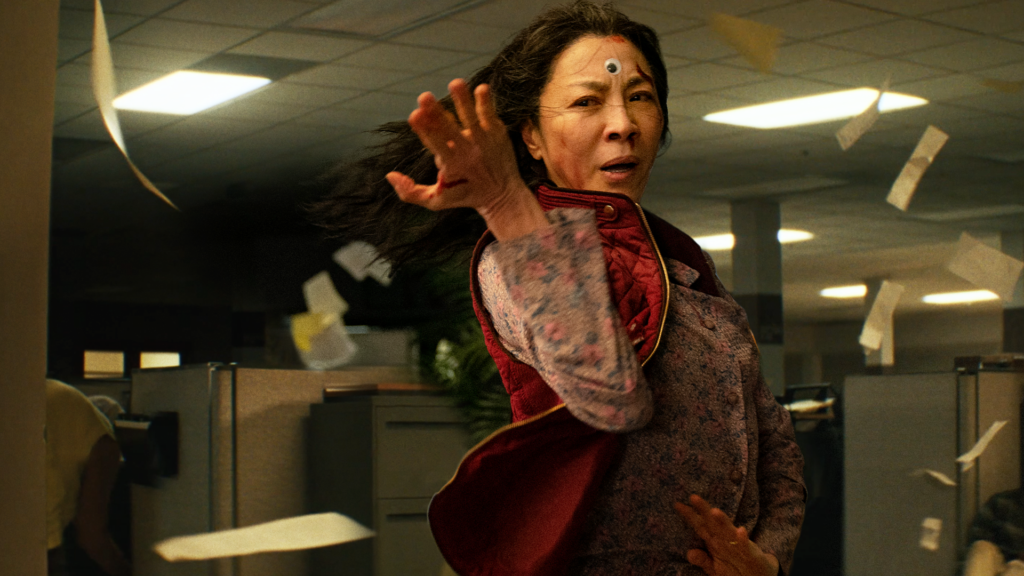 BEST SUPPORTING ACTOR:
When Ke Huy Quan stopped getting roles after being a formidable child star working in movies such as Indiana Jones and the Temple of Doom alongside with Harrison Ford with Steven Spielberg directing, and a cult timeless movie classic called "The Goonies", Quan believed the best was over. He stopped getting roles and decided to stop acting and work behind the scenes, notably with Wong Kar Wai as an assistant director. Nearly broke, he told his agent that he needed to work and found a role that he really wanted. The real life story of Quan is inspirational to any actor who was once in the spotlight and wants to return to it.
If there is any category that is the "sure thing", this is it. He has won nearly every "Best Supporting Actor" award, with the exception of the BAFTA, in which Barry Keoghan won for his role in "The Banshees of the Inisherin". I highly doubt Keoghan will repeat on American turf.
Hollywood loves a comeback story. Ke Huy Quan is the real deal.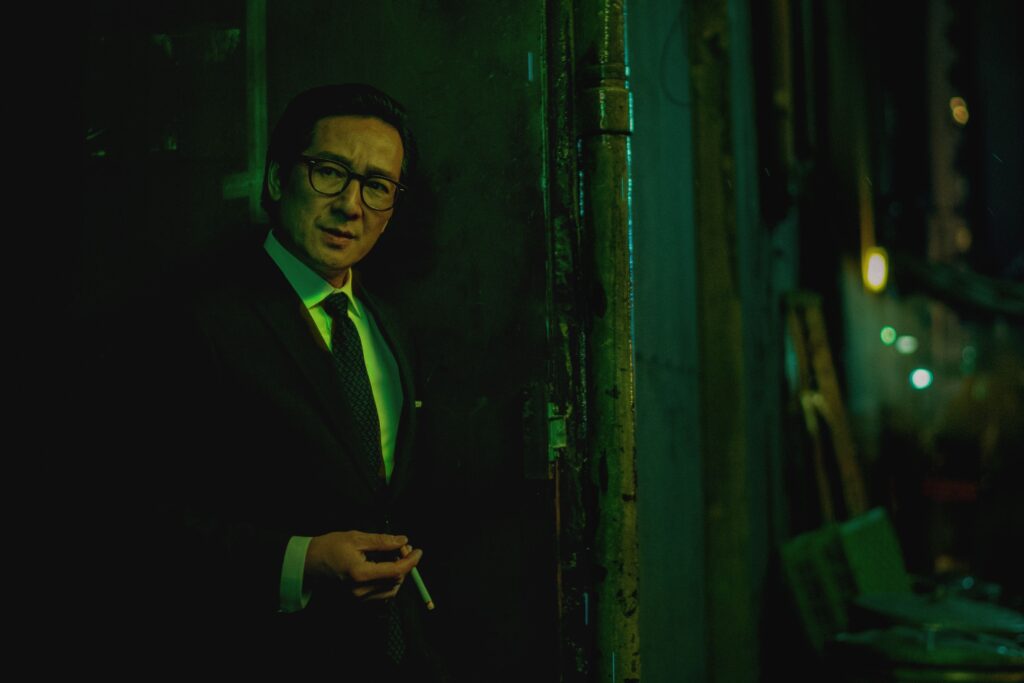 BEST SUPPORTING ACTRESS:
This could be the category that will be most difficult to predict. Early in the Awards season, Angela Bassett was the frontrunner for "Black Panther – Wakanda Forever". She won the Golden Globe and Critics Choice Award. However, the momentum shifted. Just recently, Jamie Lee Curtis won the SAG award and Kerry Condon won the BAFTA. I have a feeling that the Academy will split votes between Curtis and Bassett more in recognition for their life work as veteran actors and the Academy would still like to honor "The Banshees of the Inisherin" as an Oscar winner. This is the only possible category that it could potentially win. Condon most likely will take the award, and deservedly so.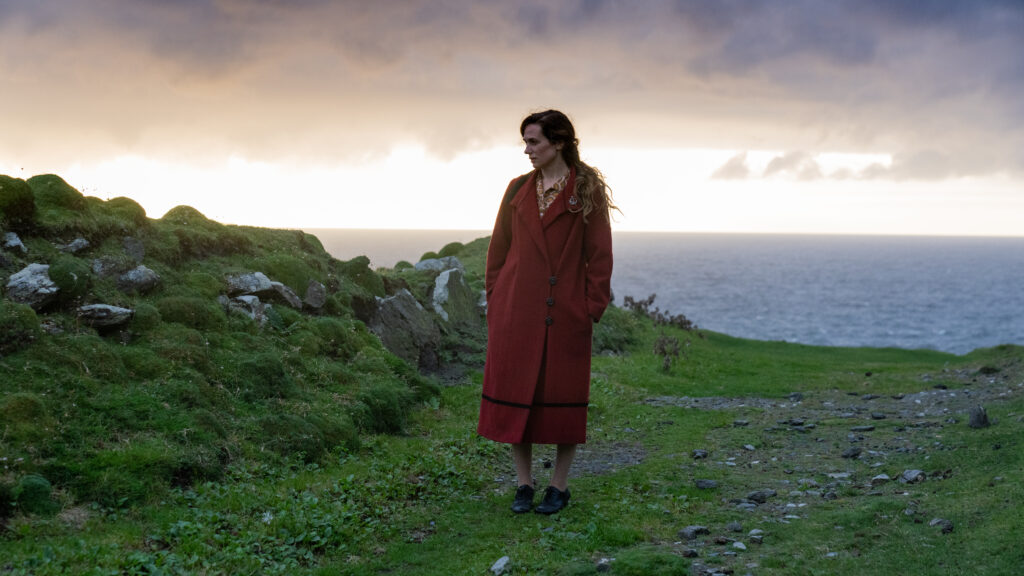 One real mystery remains, however. Now that Will Smith is barred from the Oscars, who will present the Best Actress award to this years recipient?
MLS Entertainment's Oscar Predictions:
Best Picture: "Everything Everywhere All at Once"
Best Actor: Austin Butler, "Elvis"
Best Actress: Michelle Yeoh, "Everything Everywhere All at Once"
Best Supporting Actor: Ke Huy Quan "Everything Everywhere All at Once"
Best Supporting Actress: Kerry Condon "The Banshees of Inisherin"
Best Director: Daniel Kwan and Daniel Scheinert, "Everything Everywhere All at Once"
Best Adapted Screenplay: Sarah Polley "Women Talking "
Best Original Screenplay: Daniel Kwan and Daniel Scheinert, "Everything Everywhere All at Once"
Best Cinematography: "All Quiet on the Western Front"
Best Costume Design: "Elvis"
Best Film Editing: "Everything Everywhere All at Once"
Best Makeup and Hairstyling: "The Whale"
Best Music (Original Score): "All Quiet on the Western Front"
Best Music (Original Song): "Naatu Naatu"
Best Production Design: "All Quiet on the Western Front"
Best Sound: "Top Gun Maverick"
Best Visual Effects: "Avatar: The Way of Water"
Best Animated Feature Film: "Guillermo Del Toro's Pinocchio"
Best Foreign Language Film: "All Quiet on the Western Front"
Best Documentary (Feature): "Navalny"
Best Documentary (Short Subject): "Elephant Whisperers"
Best Short Film (Animated): "The Boy, the Mole, the Fox and the Horse"
Best Short Film (Live Action): "An Irish Goodbye"

originally published on https://wordpress.com/post/mlsentertainment.wordpress.com/8262
[/et_pb_text][/et_pb_column] [/et_pb_row] [/et_pb_section]