Disney Original Documentary's Mija follows Doris Muñoz and Jacks Haupt, two daughters of immigrants from Mexico, navigating their careers in the music industry. A moving love letter to immigrants and their children, this intimate debut feature by Isabel Castro captures the emotional and complex stories of Doris and Jacks for whom "making it" isn't just a dream, it's a necessity.
A DISNEY FIRST
It's been a quite a musical journey for 27 year millennial old Doris Muñoz, the subject and protagonist of the latest Disney documentary feature film "Mija", who appeared at a recent screening at the Roxie Theater in San Francisco along with the films Emmy-nominated director, Isabel Castro, who is also credited as the Director of Photography.
"Mija", which literally translates to "my darling little daughter" in Spanish, tells the story of Muñoz pursuing her dreams of "making it" in the music industry while trying to sponsor her undocumented immigrant parents to gain legal status in the U.S. enabling them to reunite the entire family together. Her brother was deported back to Mexico six years ago.
"Mija" has the distinct honor of being the first "Disney Original Documentary", which is "committed to pushing the boundaries in non-fiction storytelling by embracing new creative voices, approaches and styles in cinema". The film is a sensible first choice as it fits that criteria with the Latino community, an ethnic group whose voice rarely gets heard in the media. On so many different levels, the film takes the audience out on an emotional rollercoaster, especially exposing the racial and cultural barriers of living in this country without having the benefit of being treated as a first-class American citizen.
The film had its premiere at Sundance in January, its theatrical run in August, and will be streaming on Disney Plus starting September 16th.
PERSONAL STORYTELLING
In contrast to her journalistic immigration documentaries that she directed for various media outlets, Castro was given more creative control and was able to shape the narrative storytelling in "Mija" that had limited her so much in the past. "As a teenager, I felt like there was a shortage of stories about what it meant to come of age as an immigrant or as the child of immigrants in the United States. I wanted to tell the kind of story I craved myself, as a Mexican immigrant, when I was figuring out my identity, family, and community." Castro exclaims.
It's her most personal film to date, which included and total cooperation and trust from with her subject, Doris Muñoz, along with her entire family and her musical cliental, even through the pandemic, which actually heightened their relationship even more.
"When I met Isabel, we clicked in a way that felt like we've known each other for such a long time. And that's my gut feeling immediately checked out. I was like, already cool, like I could trust her with this, and I think that", Munoz explained. "I didn't have Big Sisters growing up and I felt like Isabel kind of really like became a part of our family. Her being a part of such intimate moments. And I felt like I had a big sister all of a sudden, you know, and I, I think quite transparent online."
MUSIC AS A CAREER CHOICE
The film begins with Muñoz, buying party supplies at a local store in San Bernardino, which we later find out is for her own 26th birthday party that she plans to throw for herself. She explains that she is the "birthday queen" as we are shown footage of early family home videos from when she was a baby to where she is now. Lovingly raised alongside her brother by her immigrant parents and extremely proud of their Latina heritage, we see her singing at home, in church, and even playing the saxophone and the violin in high school. Through these clips, it becomes obvious that music was going to be her chosen path.
After graduating USC with a degree in music theater, Muñoz questions her unorthodox career choice of being a music manager. We see her trying to persuade her supportive but unconvinced parents that she is heading in the right direction career-wise to financially support herself. At the same time, we feel the conflict and tension in her voice as she tries to reason with her parents on the phone, as she now has to make critical adult decisions on her own that will shape her life and eventually her family from this point on.
A CAREER IN MUSIC MANAGEMENT
It soon pays off for Muñoz, as she began to reach out to other Latino artists using social media, such as Twitter and YouTube. She gets her big break with becoming the music manager for Cuco, a young teenage Chicano singer-songwriter music artist from Hawthorne, California. Within a year, Muñoz helped Cuco playing backyard BBQ shows to major music festivals, such as Coachella and Lollapalooza, eventually becoming an international sensation.
In one memorable scene, Cuco mesmerizes his Latino audience, who are also singing along to his lyrics as he seductively performs to them. The camera perfectly captures the mood with its colors magically blending its universe and adding to the ethereal quality of the moment, as well as showing us the power and intensity of those of the artist and audience that are reserved usually only to the musical elite.
From that point on, Muñoz never looked back as her career flourished with a new lifestyle that she never imagined; five star hotels, restaurants, travel all around the world, but most of all, financial independence…all for something she loved doing.
After Cuco and Doris parted ways, due to the pandemic that forced cancelling tours, she decided to create her own company, named "Mija Management". She reached out to Jacks Haupt for who she also saw on social media. Like Muñoz, she was also an immigrant who wanted nothing more than to succeed as an artist with no turning back. Even with Muñoz being six years her senior, the two became like-sisters, with both having the same guilt of being the only U.S. citizen in their own family.
Just as the importance in a relationship between a documentary subject and the documentary director is to the film, the same could be said between the artist and the music manager when it comes to music. It's all about gaining trust. Just like Muñoz has a trusting relationship with her family, she also does with the artists that she manages. With her growing reputation and success as a music manager, musical talent now pursues her instead of it being the other way around.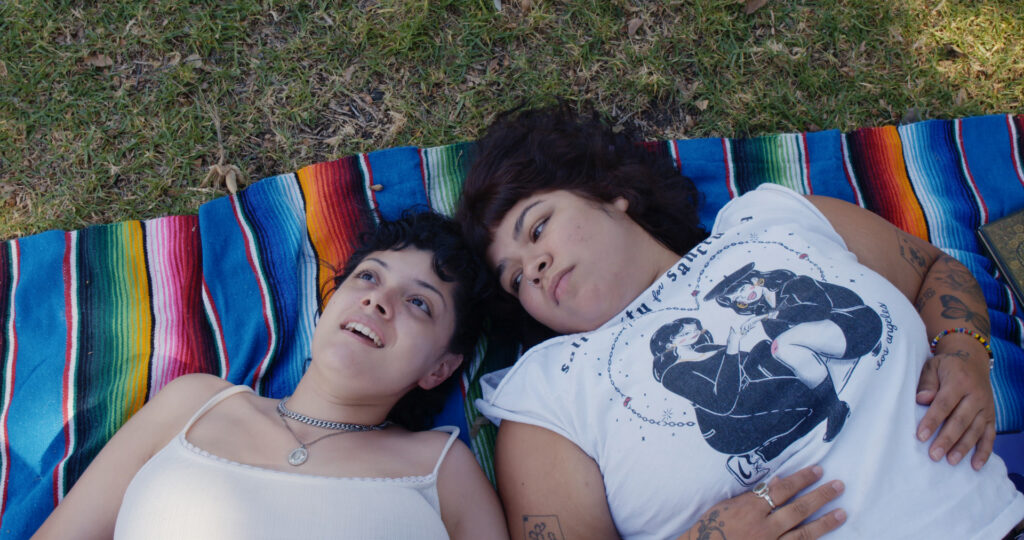 A CAREER AS A MUSIC ARTIST
Though she had the talent to be a singer herself when she attended USC, Muñoz preferred not to be in the spotlight but to be behind the scenes. It wasn't until she had the opportunity to sing with Ed Sheeran, who asked her onstage to sing along to his hit single "Lego House" at a radio event during her sophomore year in college, that she ever did consider to become a singer and launch a solo career.
As soon as she started posting videos of herself performing on YouTube, they went viral. Even her musical heroes responded and gave her much encouragement and praise. Even more amazing is that it hasn't even been yet a year since Muñoz decided to change career paths from being a music manager to a singer. It was a life transformation for her.
"It's the best decision I've ever made. It was like when I finally made the decision, it felt like my angels, my ancestors, my guide, take everyone who's been rooting for me up and around me", Munoz continued, "they made the way, and like every door has been opening since".
Now she is going by the stage name, Doris Anahí, she has her music on all the streaming platforms and already has a few Vevo music videos playing on YouTube. There will also be a soundtrack available for "Mija', as well.
FINAL THOUGHTS
When asked during a Q&A at the Roxie Theater in San Francisco about her future plans, Castro answered, "I don't know. I'll give you a medium answer 'cause I can stay up here for two hours. Kind of unpacking my existential crisis." Castro paused. "I'm constantly just navigating the different challenges that come along with storytelling spaces. I think I moved out of journalism to try to, you know, go into documentary. And now I'm kind of thinking about fiction", Castro concluded. "I'm a mess", as the audience roared into laughter.
With the overly enthusiastic audience and ovation at the end of the film, I believe we will all greatly anticipate and embrace her next film project, whatever it may be documentary or fiction.