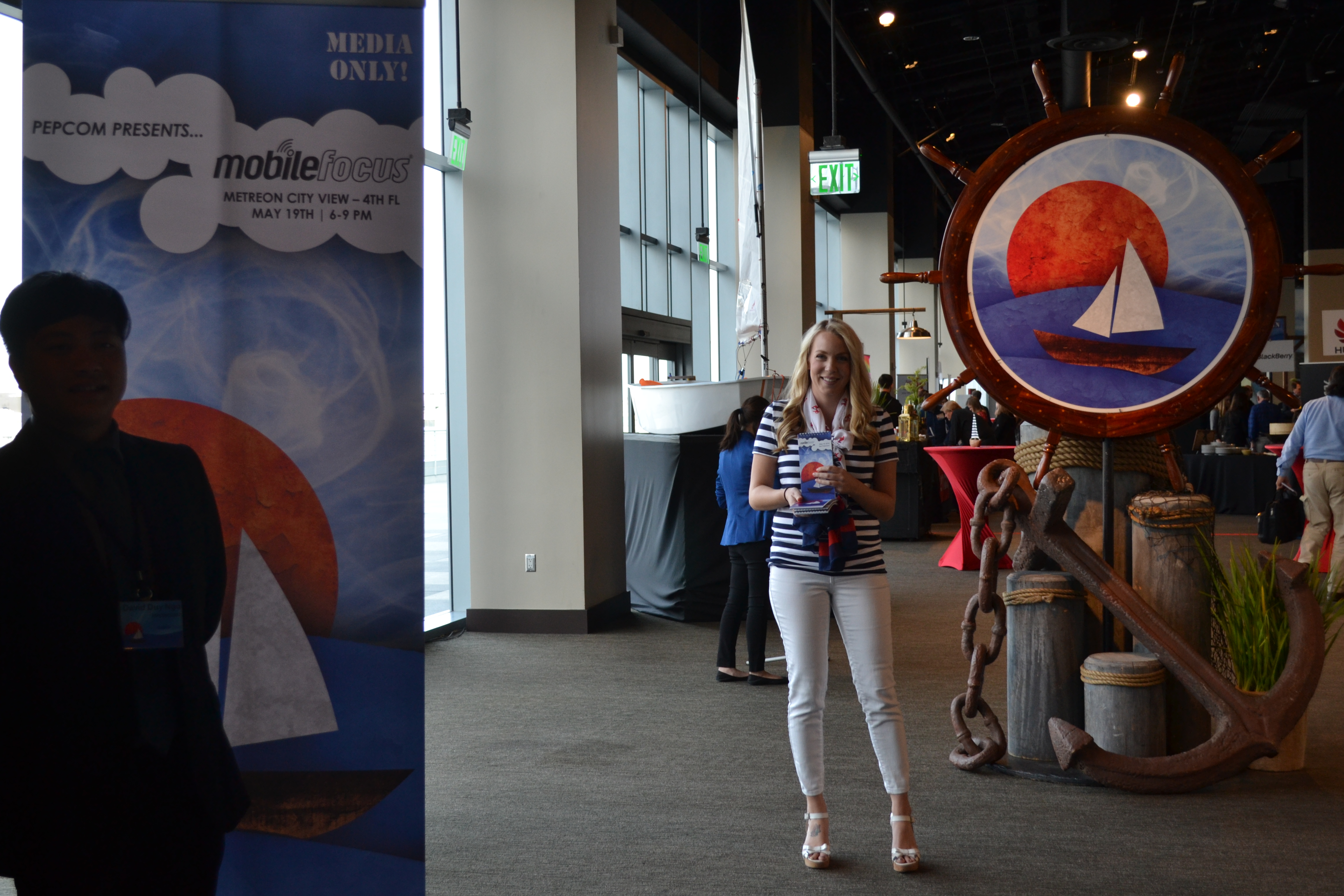 Pepcom event, June 2016 – There is nothing not to like about Pepcom's press only events. They are always well organized and have so many innovative products to see.  The event happened on the evening of Thursday, May 19th, at the Metreon in San Francisco and focused on mobile products.  21 companies showcased their automotive, mobile and lifestyle innovations at the venue.
Here are take some of the products that I was most excited about:
Moshi, a designer of fashion bags, presented the Helios Lite and Helios backpacks that can carry laptops up to 13"(Helios Lite) and 15" (Helios). Made from ultra-lightweight and durable materials with water-repellent coating that protects in different weather conditions. All Moshi bags are very practical with enough pockets to put your valuables and accessories such as pens, chargers, smartphones and cables, as well as being fashionable for a generation of professionals that lead a busy and demanding lifestyle.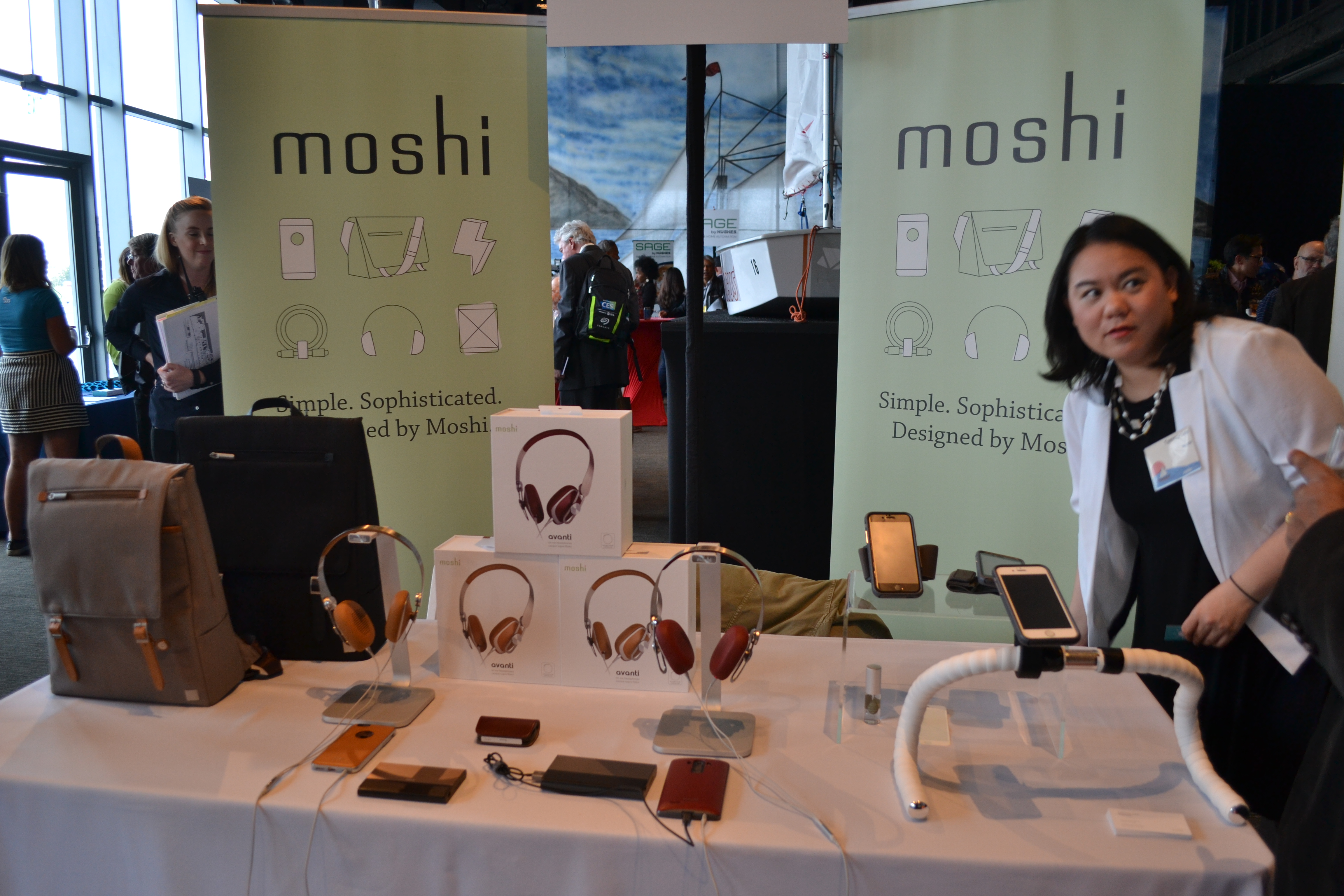 Looking over their other products at the Moshi's table, I found another nice surprise that was on display. They presented the Avanti; Moshi's flagship on-ear headphones. This stylish product has good sound and featured a nice ergonomic design. The curved stainless steel headband with soft adjustable ear cups made of soft leatherette lets us solely enjoy the music, which is being isolated from noise and with minimal pressure on the ears. Avanti headphones features high-efficiency 40 mm drivers with high dynamic range.
At the Kingston booth, along with their flagship products, the company division HyperX showcased their latest gaming headset; the HyperX Cloud Revolver, which is now shipping on Amazon, Best Buy and Newegg. The HyperX Cloud Revolver is made with a steel frame suspension design, memory foam and premium leatherette ear cups and headband. It is compatible with PC, console and mobile devices. Their latest version continues to bring high performance products from Kingston Technology using the Cloud.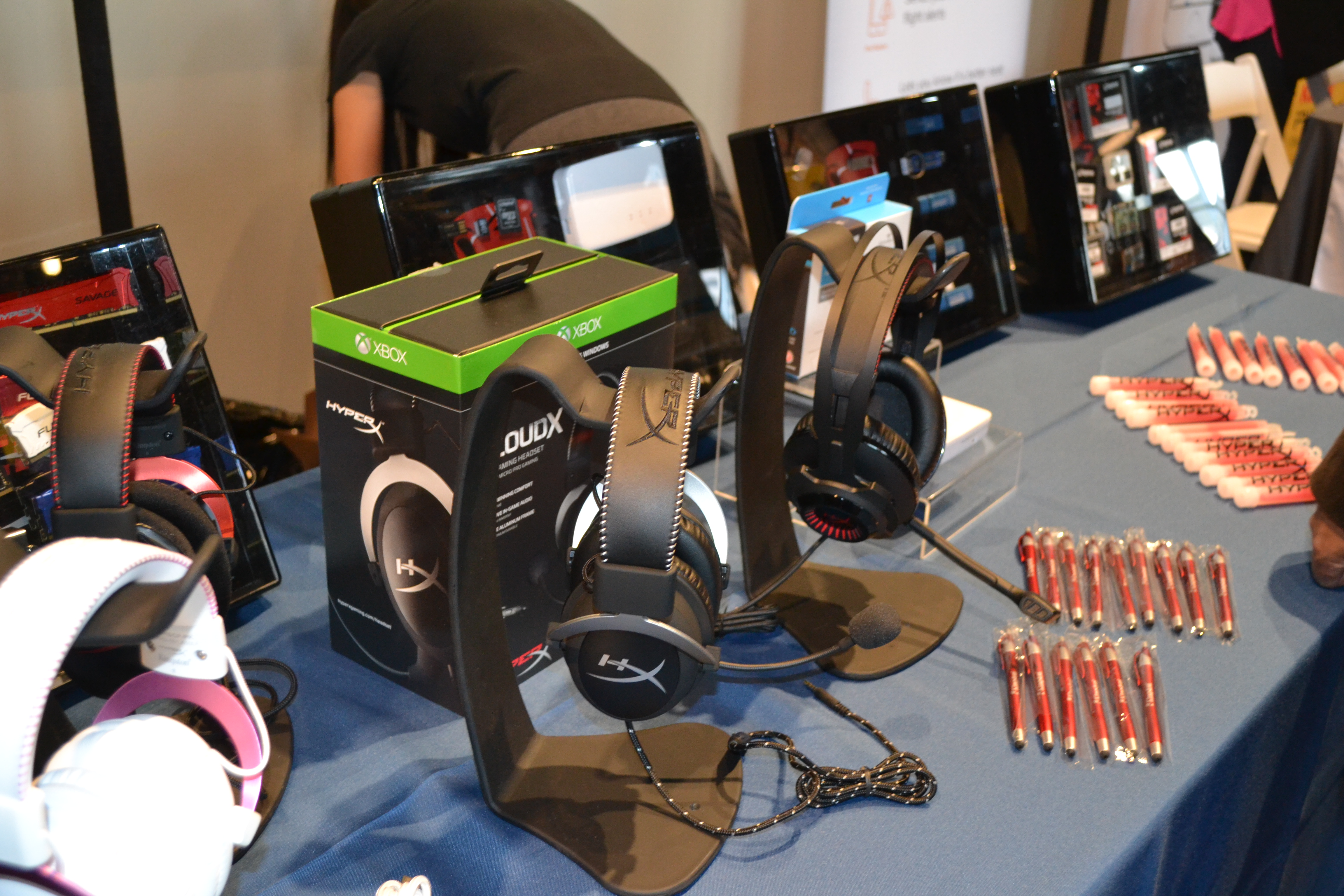 Escort Inc. and Cobra Electronics, held by Cedar Electronics, showcased an array of dash cams: DriveHD Dash Cams and Drive HD CDR895D, which provide help capture against unexpected accidents on the road. The newest addition, CDR 895D is a dual channel dash cam that simultaneously captures the road ahead and road behind in HD video, offering front view resolution of full 1080P HD and rear view of 720P HD. The CDR 895D will be in Q2 with a MSRP of $229.95.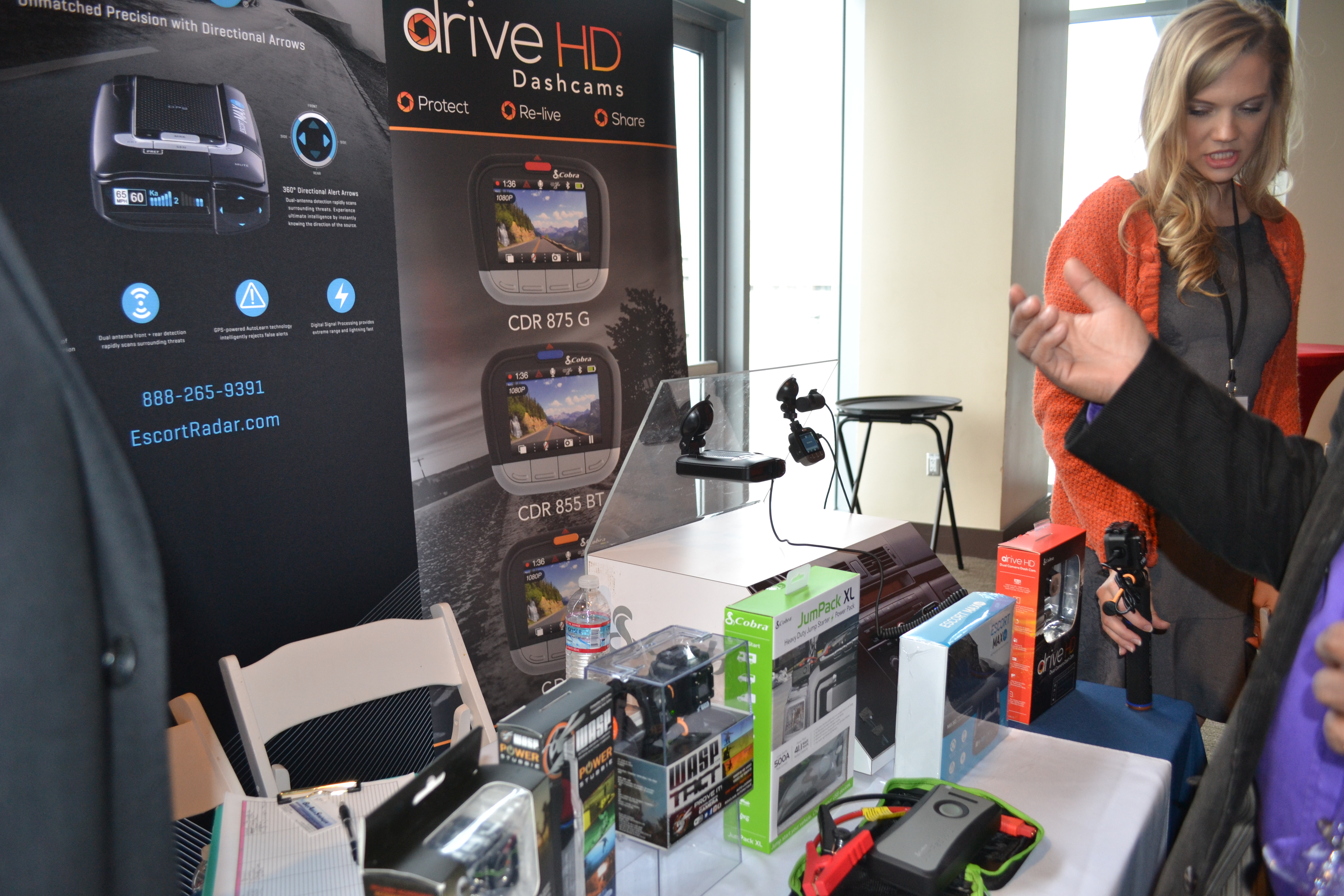 As we live in the mobile era we can't forget that every device needs to be charged.
Ventev at its booth offered an array of charging hubs and power solutions. Along with new USB charging hub rq600, there were desktop charging hub s500, USB charging hub 400, global charging hub 300 and wall charging hub 200.  On the portable power site, Ventev showcased power cells 10000+, 6000+, 6000c, 6000 and power dash r900. The company is also well known as a producer of cables that are strong, tangle-resistant and optimized.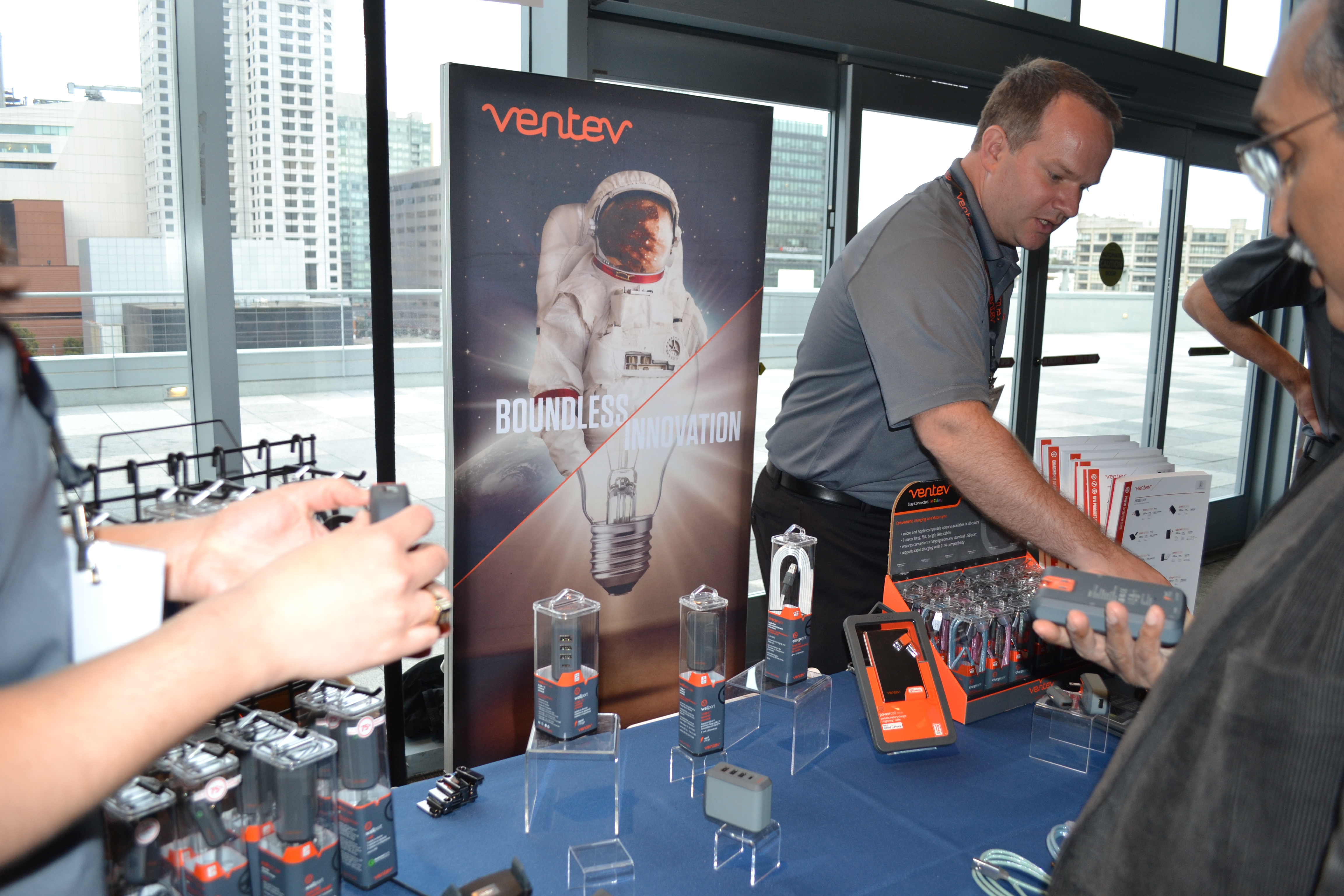 At the end of my list, I would like to mention TripIt, a mobile application that allow you stress-free travel. The program allows to create a master itinerary for your trips and store your travel plans along with maps and directions in one place. It's a great addition to your busy lives.