With the COVID-19 Pandemic looming above us during the past year, the major awards season has been rather anemic with its shows having to rely almost exclusively on virtual technology. It would have been just as enjoyable and appropriate for viewers to watch the shows on their six inch smart-phones instead of on their ultra HD television sets.
This year's venue will be primarily at the Union Station in Los Angeles, where they will be able to treat this as a film production shoot, rather than an event. The event will be like watching a movie. It will even be shot at 24 frames per second just like film, rather than the 30 frames per second that TV normally is shot at. There may be some "simulcast" feeds and "pre-recorded" performances for best songs, but certainly no Zoom.
It will be virtually "non-virtual" with live presenters and audience, as well. It promises to pay tribute to the golden days of Hollywood when the ceremony was just as a small intimate gathering at the Roosevelt Hotel back in 1929. Winners will be able to give their long glorious acceptance speeches to a live audience, without masks. In other words, everyone that you see on camera will be totally mask-less.
And no, we are not at a "Make America Great Again" political rally.
Prior and close to the event, all attendees will be required to be tested for COVID three separate times before entering the historic venue along with its multiple hubs around the globe. When they are not in front of the camera, everyone must wear their mask. So you can assume when the commercial rolls, they will all be practicing safety and distancing guidelines.
The membership of the Academy Awards has gone through some major changes recently. Thanks to the, #OscarsSoWhite" movement which started two years ago causing an uproar that all of the twenty acting category nominees were all white. In addition, there wasn't enough women being represented in the Academy.
Since then, AMPAS (Academy of Motion Picture Sciences) recruited filmmakers all around the globe to diversify its members by doubling the number of women and people of color. By looking at this years nominees, it sure looks like they have certainly accomplished this task.
Seventy women received a total 76 nominations, a record for a given year. Chloé Zhao, (editor, writer, director, producer of "Nomadland") is the first woman to receive four nominations in a single year. Emerald Fennell, (writer, director, and producer of "Promising Young Woman"), becomes the third woman with three nominations in a single year, joining Sofia Coppola and Fran Walsh, who both accomplished that feat in 2003.
Not only has there never been as many diverse nominations in a given year, but this may be the year that the all or the majority of Oscar winners will be of color, if my predictions are correct. Also, for the first time in history and a major leap for #OscarsSoWhite, an Asian woman, a woman who is not white, will most likely win for Best Director.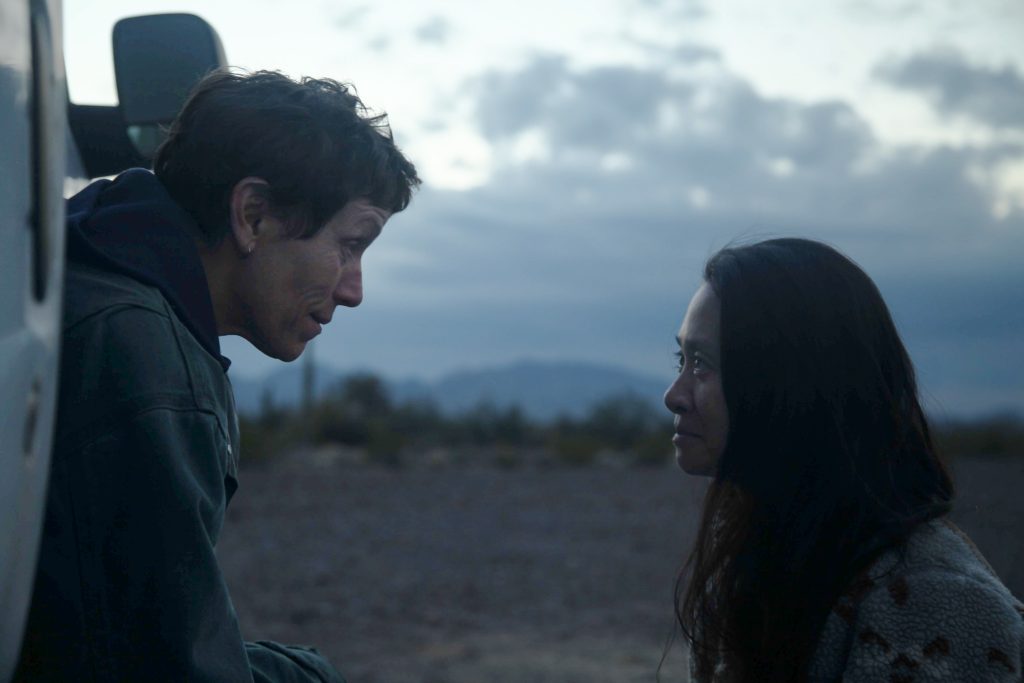 BEST PICTURE: The Academy Award for the "Best Picture" category is based on the ranking system; an instant-runoff voting or preferential treatment rather than the typical plurality voting that is done in all the other categories. That means even if a movie garners the most first place votes, it can still lose if it places lower on all of the other voters lists. Such a likely example might have happened a few years ago when the heavily favored "La La Land", with its record 14 tie-breaking nominations lost to the critically acclaimed, "Moonlight".
This year is no exception, as the rules for the Best Picture category can be a somewhat unpredictable. "Nomadland" is the front-runner as it won most of the awards during the year, including every single Best Director Award for Chloé Zhao. This will be only the second time a woman has won the Best Director prize since Kathryn Bigelow won for "The Hurt Locker". It will be the first time an Asian woman has ever won the award, as well.
Considering how diversified the Oscars has gotten to be over the years, don't be too surprised if the highly regarded Korean film, "Minari" pulls off a surprise upset. It has all the necessary major nominations to win votes across the board, but because Korea's "Parasite" was last year's big winner, it would put it at a disadvantage in the voting.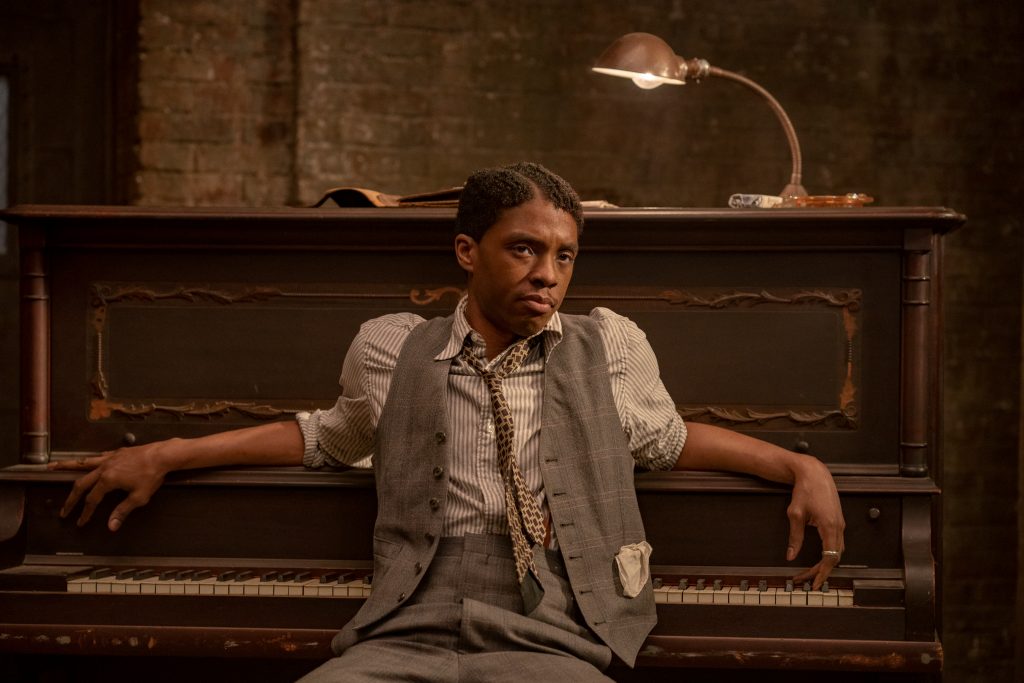 BEST ACTOR: Critics and filmmakers alike are so enamored by Chadwick Boseman performance in "Ma Rainey's Black Bottom" that they were thinking it would be inconceivable that anyone else could possibly win this category, even before the Oscar campaign season officially started. When you see his first scene in the movie and you immediately think the studio will use that scene as his "Oscar Clip", only to discover these scenes gets better and better throughout the movie, especially when he is sharing the screen with the incomparable Viola Davis.
If there is any competition against him who can possibly upset him, it's Sir Anthony Hopkins, who recently won the BAFTA (British Academy Awards) for Best Actor. However, it probably won't happen here in the U.S. where many actors were very blessed to have had worked alongside his brilliance before he tragically died. He has virtually won every single award he was nominated for in here in this country.
BEST ACTRESS: Now that there are more films being made about strong and independent women, the scripts have never been better. Whether it would be musical bio-pics, featuring Billie Holliday or Ma Rainey, or just about "everyday" strong liberated women, it will be very difficult to choose a winner, as we haven't had this many powerhouse performances ever in a given year for actresses.
Andra Day might have the edge over Davis, since she not only embodied the role of her character like Davis did, but unlike Davis, she actually sang throughout the movie. Within a short amount of time with the help of her dialect/singing coach, she recreated Billie Holiday's unique vocal style. She even took up smoking and drinking which helped put the "gravel" into her voice, creating the nuance that Holiday had in her singing.
Votes will definitely be split across the board between musical icons, strong and promising young, women, Oscar winners and Oscar nominees who haven't won, and so on. Sometimes, I feel they should just split the award among all five of the nominees when all of the performances are so outstanding.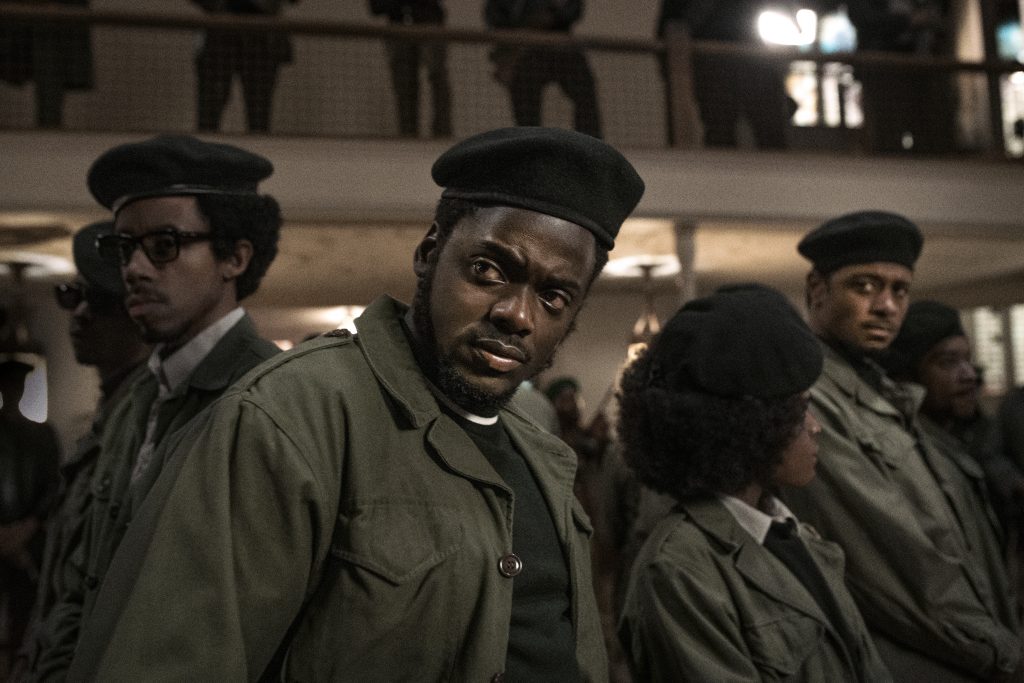 BEST SUPPORTING ACTOR: If there is another "sure" bet in any acting category, it will be for Daniel Kaluuya taking home the statuette for Best Supporting Actor, portraying Black Panther revolutionary, Fred Hampton in "Judas and the Black Messiah". Many filmgoers were quite surprised that he is actually British, as most remember his Actor nominated performance as Chris Robinson in Jordan Peele's thriller, "Get Out", which earned him a Best Actor nomination in 2017. Kaluuya went on to sweep all the major awards during the year, so it will be no surprise for him to win.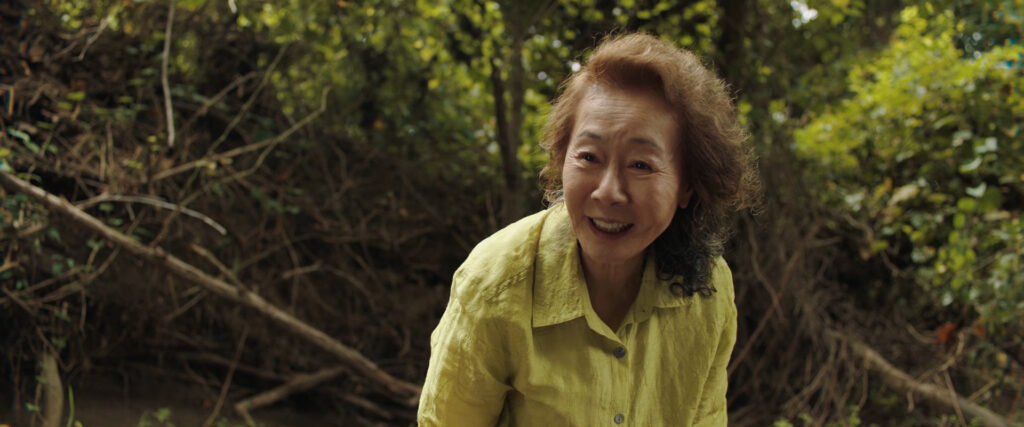 BEST SUPPORTING ACTRESS: You would think Glenn Close would have an Oscar by now with her eight nomination during her forty year career in film, but her film "Hillbilly Elegy" didn't garner much support from the Academy voters. Since Yuh-Jung Youn took home the SAG and BAFTA and virtually everything else she was nominated for "Minari", this should be history in the making for her to be the first Korean actress to win the Academy Award for acting and the second Asian actress since Miyoshi Umeki for "Sayonara" in 1958.
MLS Entertainment's Oscar Predictions:
Best Picture: "Nomadland"
Best Actor: Chadwick Boseman, "Ma Rainey's Black Bottom"
Best Actress: Andra O'Day, "The United States vs. Billie Holiday"
Best Supporting Actor: Daniel Kaluuya, "Judas and the Black Messiah"
Best Supporting Actress: Yuh-Jung Youn, "Minari"
Best Director: Chloé Zhao, "Nomadland"
Best Adapted Screenplay: " Nomadland "
Best Original Screenplay: " Promising Young Woman"
Best Cinematography: "Nomadland"
Best Costume Design: "Ma Rainey's Black Bottom"
Best Film Editing: "Trial of the Chicago 7"
Best Makeup and Hairstyling: "Ma Rainey's Black Bottom"
Best Music (Original Score): "Soul"
Best Music (Original Song): "Speak Now" from "One Night in Miami"
Best Production Design: "Mank"
Best Sound: "Sound of Metal"
Best Visual Effects: "Tenet"
Best Animated Feature Film: "Soul"
Best Foreign Language Film: "Another Round"
Best Documentary (Feature): "My Octopus Teacher"
Best Documentary (Short Subject): "A Love Song for Latasha"
Best Short Film (Animated): "If Anything Happens I Love You"
Best Short Film (Live Action): "Two Distant Strangers"
originally published on https://mlsentertainment.wordpress.com/2021/04/25/the-93rd-annual-academy-awards-unmasked-predictions-oscarsnotsowhite-winnersnotsowhite/