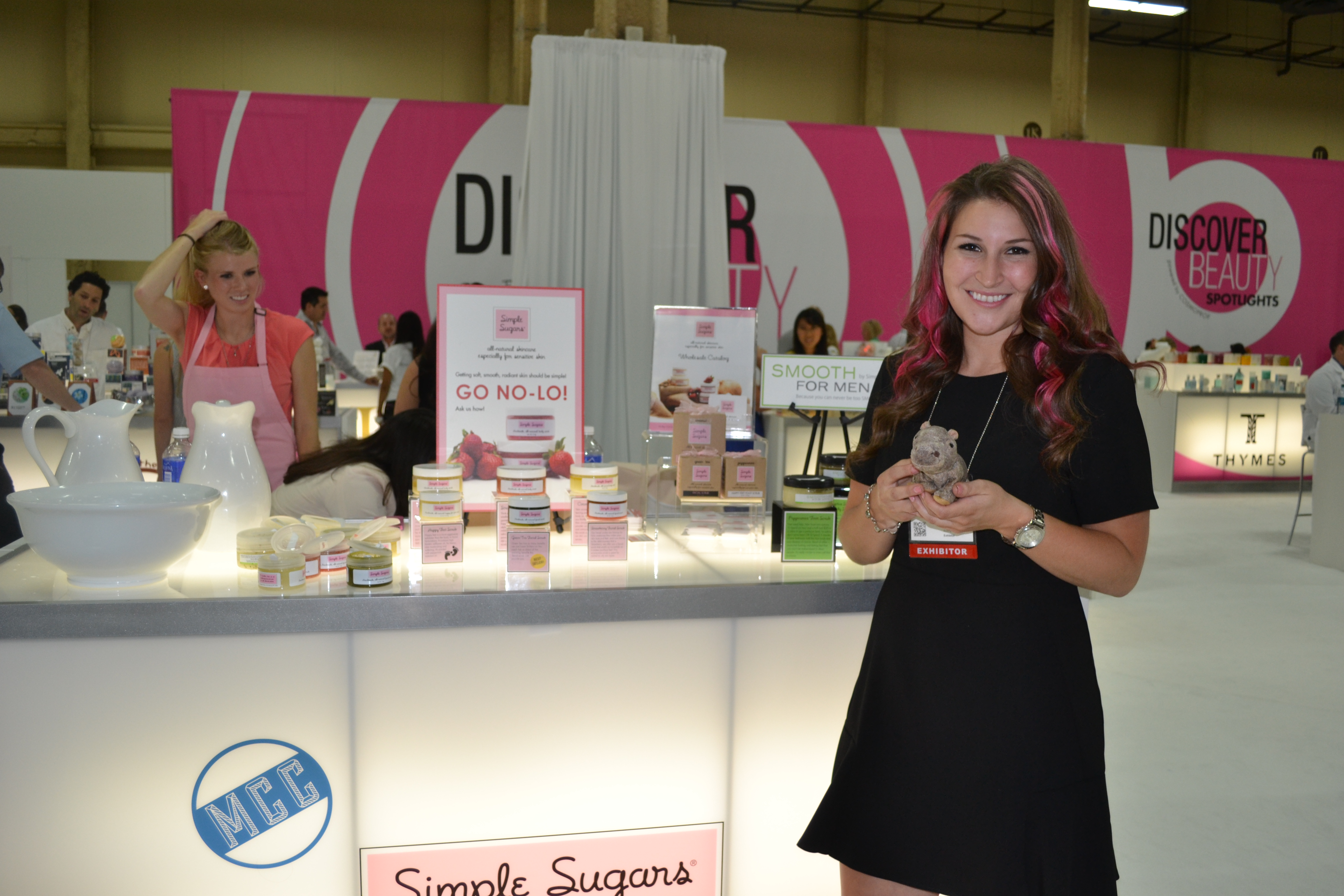 July 2014 – At CosmoProf 2014, Mark Cuban, gave a keynote on innovation, investment, and what makes a good business. Mark is best known as a venture capitalist, investor, owner of NBA's Dallas Mavericks, Landmark Theatres and Magnolia Pictures. Recently he added that he is one of the stars of the TV series Shark Tank that gives small businesses an opportunity to speak to influential investors to help them grow their business.
In the keynote, Mark referred to one of the companies he recently invested in through the show that was represented at the conference. The company is Simple Sugars, and the CEO, inventor and founder of the company is Lani Lazzari who just recently turned 19. Mark indicated that the interest in the company was not necessarily the cosmetics angle, but that the business had the key points he looks for in an investment – a unique product that addresses a market gap, passion from the founders about the product and it possibilities and most importantly a business model that is realistic and fiscally sound.
He found all of these in a company that was created out of necessity and was being presented by a teenager who not only believed in the product, but made a plan as to why it was a business. At the show, I had a chance to talk to Lani in her role as CEO of Simple Sugars.
Lani operates the company he founded – Simple Sugars – from her hometown of Pittsburgh, Pa. Her business produces handmade, all-natural skincare products such as Green Tea Facial Scrub, Strawberry or Coconut Body Scrub that were placed prominently in the center of the booth for the largest distributor at the show. Even though she is young, she has a few years of experience in business under her belt, and most importantly, is open to learning and getting assistance from those more seasoned in the business such as her distribution partners and the advisors available through the investment from Mark Cuban. Just like teenagers talking about their daily lives, she talks passionately, freely, and quickly about her business with an open bubbly personality.
How did you start the company?
Lani explained that in 2005, when she was 11 years old, her mother suggested that she and her two youngest brothers were not going to buy any Christmas gifts at the store. Instead everyone in the family needed to make them. She chose to make a body scrub that was free of color and preservatives. She used this scrub for herself as well as giving it to the rest of the family, and they both loved it and used it. Based on encouragement from her family, just a short 2 months later on Valentine's Day, she was ready to open her own business operating in her parent's basement.
This effort and story that was discussed in the local media got her going out and pitching her business to others which get her the opportunity to appear on Season 4 of the American reality television series "Shark Tank". Her efforts and alignment with his investment criteria got the attention of Mark Cuban who invested $100,000 in the Simple Sugars Company. Following this highly publicized investment she got recognition as an emerging teenage entrepreneur in many publications including Forbes.
Why did you feel you need to make this product?
I started Simple Sugars because I have very sensitive skin, and I had eczema every since I was a baby. So I was looking for solution for my own problem. I was always at the dermatologist and I couldn't find any product that worked for me. I figured there were also a lot of other people with this same issue, so I did some research how to make my own product and Simple Sugars was born.

Why did you decide to turn this into a business? 
I was inspired to be an entrepreneur because I watched my mom, and she had a very bad experience in the corporate world. I was very discouraged about a standard corporate career, particularly as a woman. One day, I had the realization that I don't want to work my whole life, be extremely successful and good at something that I enjoy, only to have someone take it from me as soon as I decide to have a life and my family outside of my job. This was the impression that I had of my mom's situation. I saw entrepreneurship as the only way to be responsible for my own success. That why the entrepreneurial spirit drove me and I was able to take Simple Sugars as far as I have.
Why did you decide to run your own company versus license it and sell to someone else?
The long term goal for Simple Sugars is to create a fantastic job place where people love their jobs and love coming to work every day. I realized that you can't do that if you outsource everything.