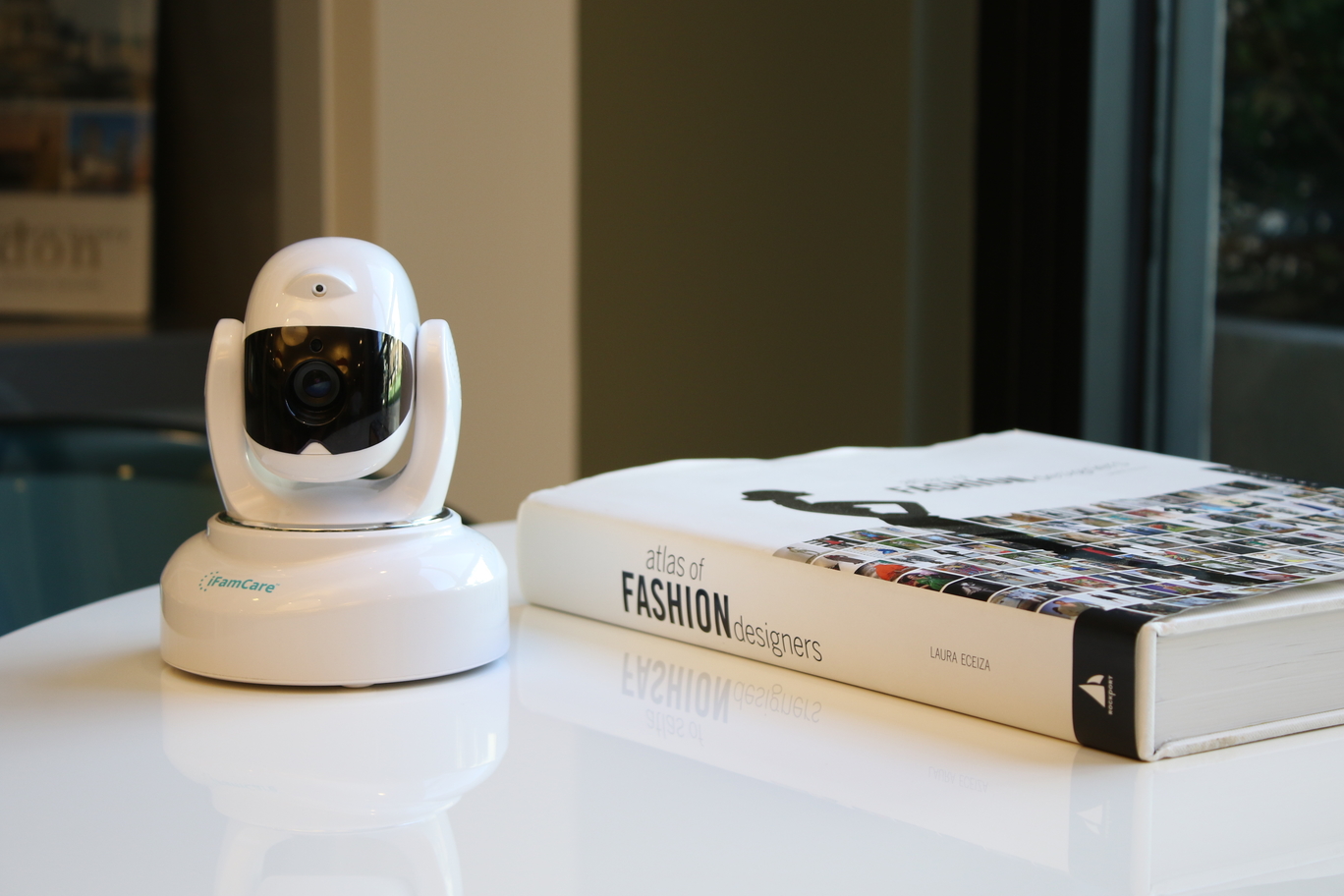 iBaby Labs, is a company that has operated for the last four years in the baby monitoring space, is well known for its unique design, easy setup and user-friendly interface. As well as broadly  awarded including Mom's Choice Award, NAPPA Gold Award, The National Parenting Center Seal of Approval, Creative Child's Product of the Year 2015.
Now the company is plunging into Connected Home under new brand iFamCare. No wonder when the new product, camera monitoring system, named Helmet, was launched on Indiegogo in July 2015, it surpassed its original goal within few days.
Helmet has elegant design and comes in four colors – white, black, silver and gold. The monitor boasts 1080p HD video, the ability to hear and speak, supports 360 degree horizontal and 110 vertical movement, sound and air quality sensors, smog detector and sound and motion alert.  A built-in laser beam allows to interact with family and pets being away from them. They people and pets in the room can hear and speak to the helmet. The helmet also has a connection to social media platform.
The unit is designed to be controlled from a smartphone on iOS or Android systems.  The app is easy to find at both iTunes and the Google Play Store.  The main functions of the web cam works well.  The images are clear and the sound is good.  The streaming to the smart phone works when the phone is connected to WiFi, but does not pass images when there is just 3G or 4G coverage on a standard cellular network.  The night time mode is not a detailed one but good enough to evaluate what is going on.
The product is available at Amazon, and some other retailers for competitive price 149 dol.