January, CES 2016 – At the press event on January 4, Steve Koenig, Senior Director, Market Research presented Technology World Tour. Every year GfK and CTA announced Global Consumer Technology Spending Forecasts based on statistics from more than 340,000 retail stores in 80 countries. The analysis consider the geographical and financial aspects in electronics industry with separate numbers for mature (North America, Western Europe and developed APAC) and developing (Central/Eastern Europe, latin America, Emerging APAC, Middle East/Africa) markets.
How the Global Market 2016 looks like? Are Global technology spending on track?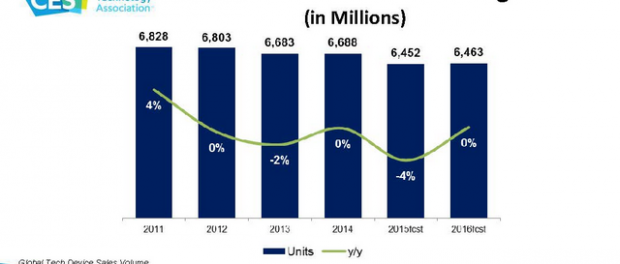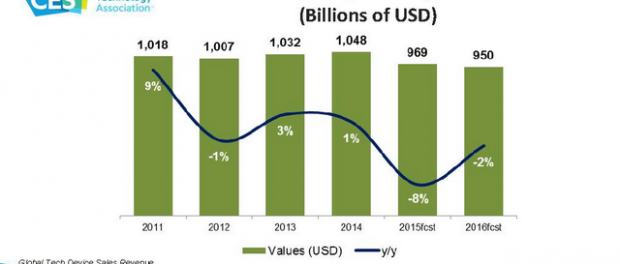 Steve Koenig mentioned few reasons responsible for declining spending: Strong Dollar, that is unfavorable to conversion of global currencies; ASPs trending lower in categories with big impact such as smartphones (-7%), TV (-2%) and laptops (-4%); Global unit growth is moderate or negative in key sectors such as TV (1%), smartphones (8%), laptops (-3%) and tablets (-8%); Economic weakness in several emerging markets such as Latin America and Central/Eastern Europe; finally the China slowdown, the country is transitioning to consumption/services that has spillover effect on commodity dependent economies.
In the Global Tech Industry the new/nascent categories are playing bigger role in global growth. They are Smart Home, Virtual and Augmented Reality (VR/AR), Drones, 3D Printing, Digital Health Devices, Automotive and Robotics.
Steve Koenig, who like to refer the 7 best tech categories (tablets, laptops, cellphones, TV, smartphones, desktops and cameras) as Magnificent Seven presented their strength for 2016 versus the last year. It seems like they are losing their impact. In 2015 their revenue share was 79%, reaching $761 billion. It 2016 it is 78% and $740 million accordingly.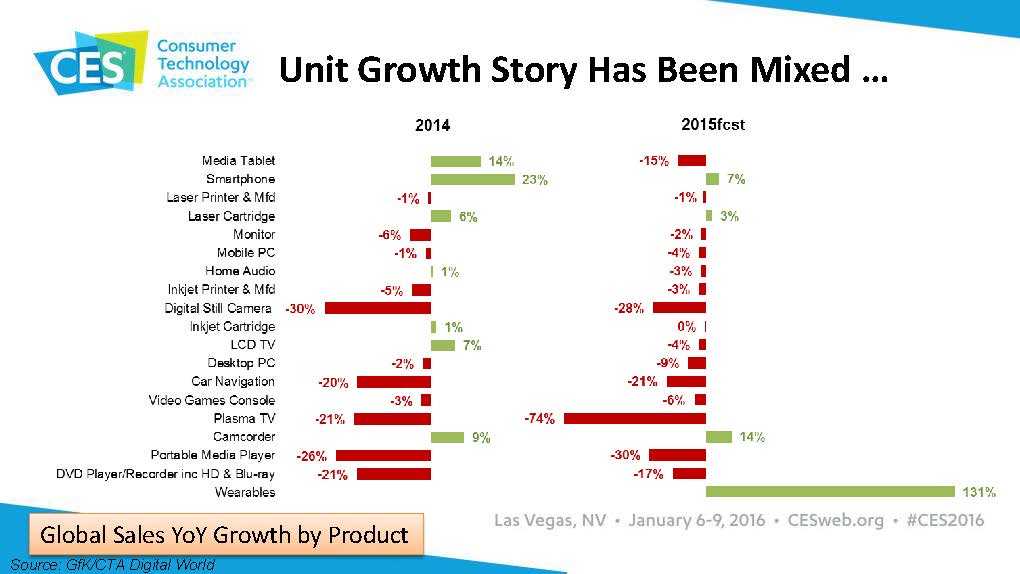 According to Koenig, the Global Sales by Product similar like in 2014 and 2015, remains mixed in 2016.