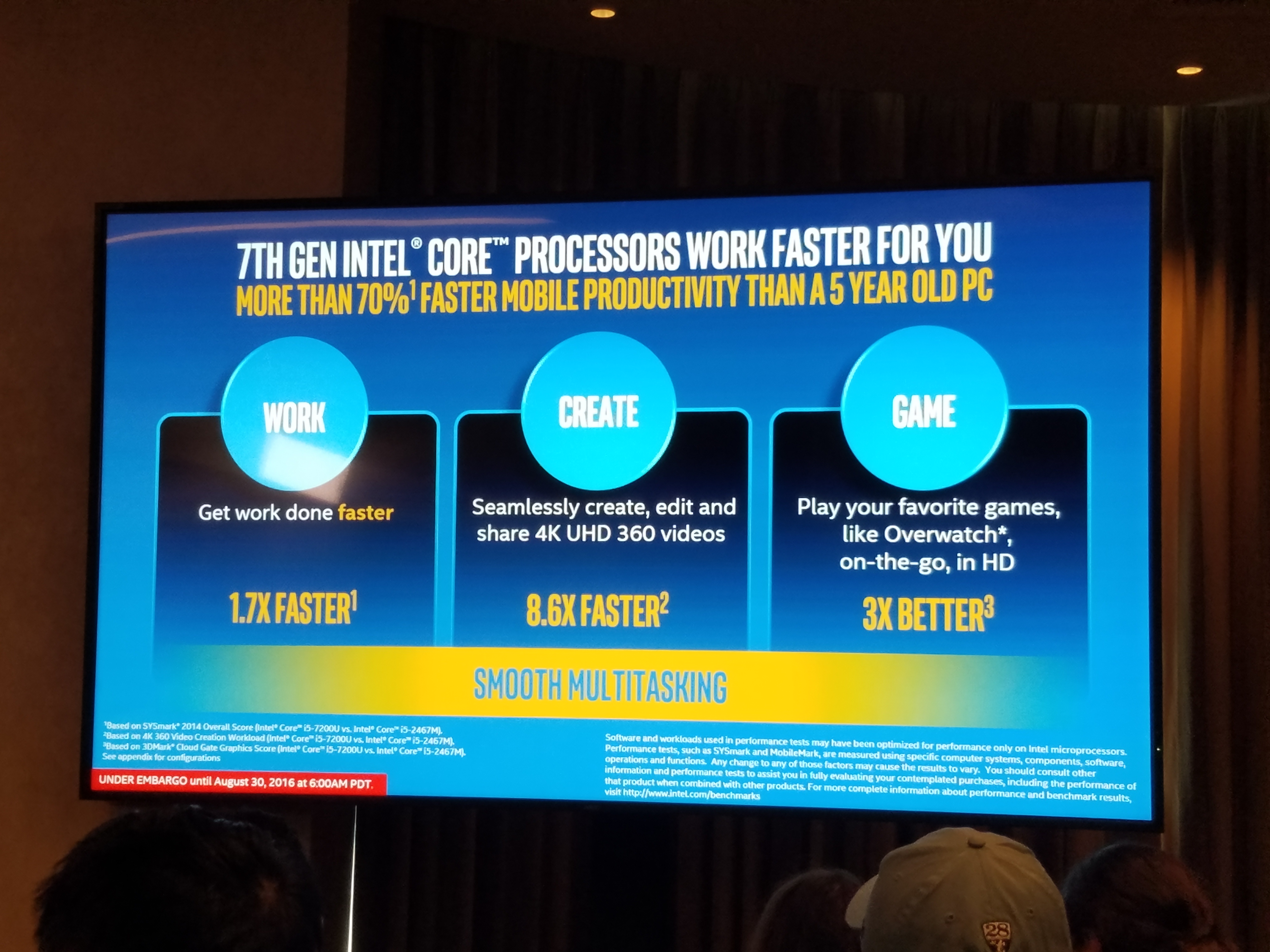 IDF, September 2016 – At the Intel Developer Forum, while a lot of the discussion was on IoT and smart connections, Intel continued their technology advancement and development of multi-core processors for the consumer computer market.  The company held a briefing to announce their 7th generation Core series microprocessor.
The new processors continued the take advantage of the new process technology.  The processors use the Intel 14nm+ technology which is an updated and advanced version of the 14nm process released a short time back.  This new process is about 12% faster than the standard 14nm process and allows for increased productivity in the design. The new process is not only faster but also lower power so the designs of the new PC's using them can be thinner and lighter with longer battery life.
The higher density design on the 14nm+ process allowed for the addition of a new graphics engine to be built into the chip that will now support UHD 4K video without an additional external GPU card or chip. This will all the computers for be used for immersive applications such as VR, and high resolution movies.
This year, there are supposed to be over 100 designs from multiple manufacturers that will be released with the new core generation core processors.  These designs now support new standard functions such as USB 3.1, Thunderbolt 3, Windows Hello, a pen/stylus, and 4K display panels.  These will enhance both gaming/entertainment and standard office productivity.  The computers with the new processors, and supporting the new DDR4 DRAM memory and Flash memory storage solutions, are many times faster and more productive than a computer from as little as 5 years ago.