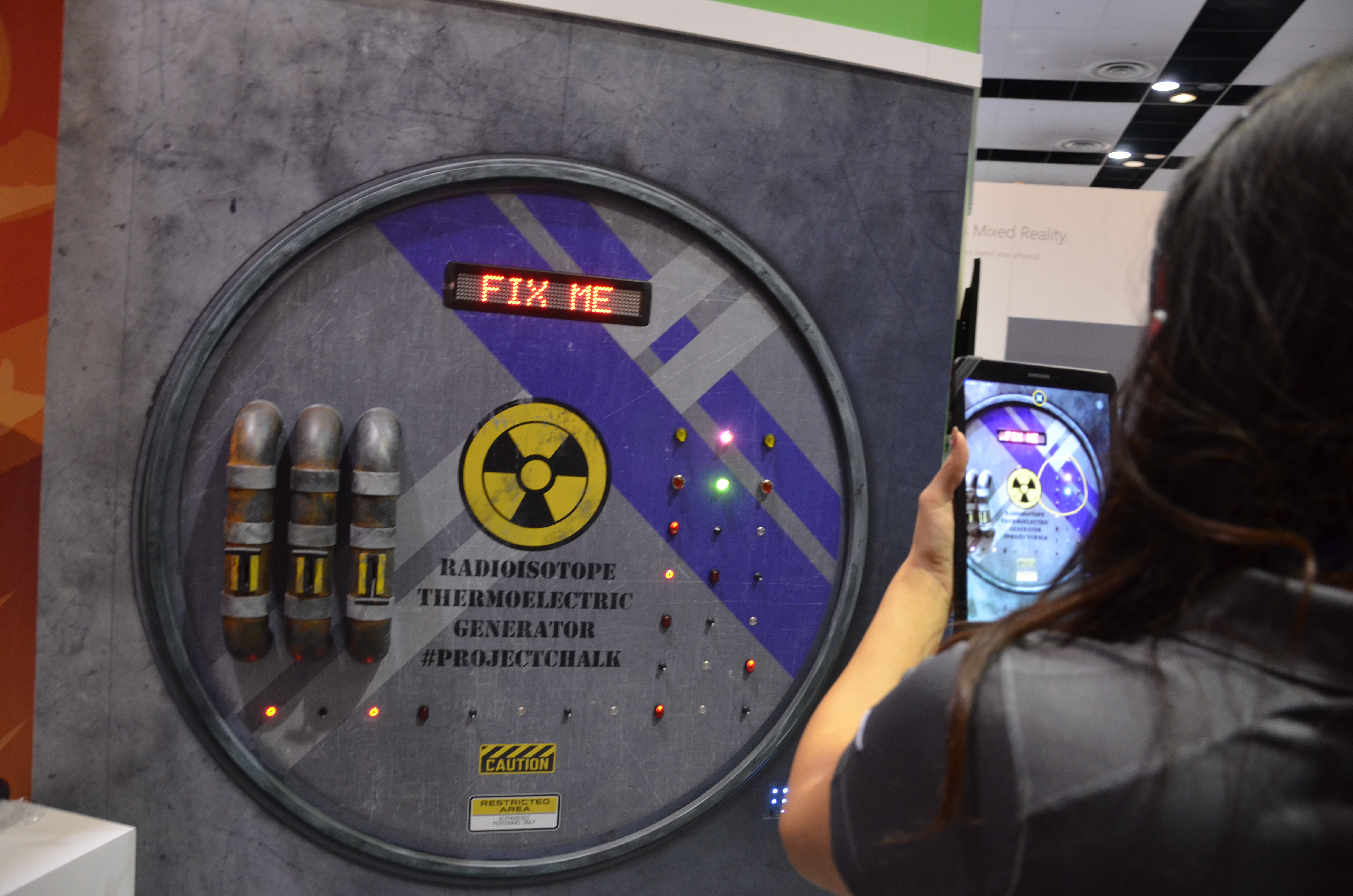 AR (Augmented Reality) is a technology that layers computer-generated enhancements on the top of existing reality enhancing it with meaningful information and to making it interactive. AR is developed into apps and is used on mobile devices the way that the components enhance one another but can also be detected apart very easily.
In 2010, founder and CEO of Augmented World Expo (AWE), Ori Inbar predicted that in ten years (2020) that everyone will be using AR to experience reality in a more meaningful way. There is a ramp and a learning curve and the technology has to get a foothold, but once it does the applications advance and the product become standard. Today AR is in that moment, Inbar stated in an interview with me in 2015 – it is still incubating and trying to hone in on the correct experience for the market but the monetization plan is close to being defined. Today, Inbar's words are confirmed with others. Digi-Capital just published an article stating that mobile AR will top a billion users and will be a $60 billion dollar industry by 2021.
AR is often confused with VR.
VR is a fully computer generated image and AR is just a layer on real reality. But there are more differences. Ori continued, that there is a use model difference, since VR is a closed screen, it is a download based product. All of the content is created and scripted for consumption such as films, games or documentary style information. AR on the other hand is a see-through overlay type of experience. The content is typically streamed to the unit in real time based on the situation and feedback from user. This creates a dynamic content environment, and it is also much more familiar to the user.
There are two types of augmented reality. The first is vision based AR. The real environment is scanned with a mobile device with your phone or tablet and it will augment something within that data. The second is location based AR. Traditional GPS give us just minimum information about a trip from point A to point B. AR application could enrich it for much more including distances and measurements.
AR extends our vision. The AR glasses optimize production, when the technician who uses them see the safety warning or manual instruction. AR glasses optimize the performance for runners and cyclists giving them their performance metrics such as speed, distance, ascent/descent, cadence (steeps per minute) or heart rate. In healthcare, AR glasses allow the medical professional for precision of IV placement.
AR and VR worlds are diverse and competitive, but standards are coming in.