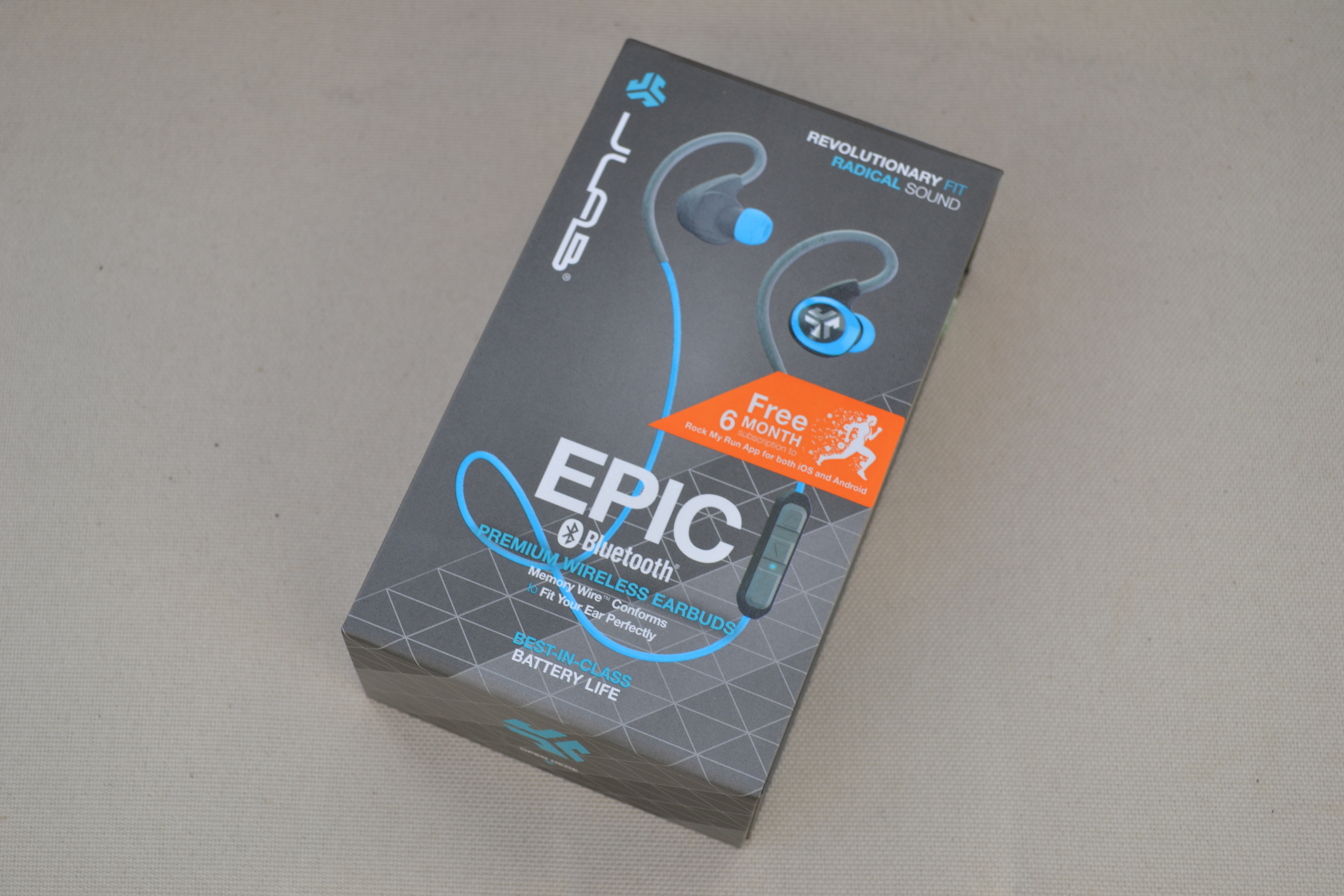 Audio manufacturer JLab was showing their new EPIC wireless Bluetooth earbuds.  Designed for the active user, the earbuds are waterproof for all weather and heavy exercise use.  The design has a single wire connecting the two earbuds with an in-line microphone and control for both audio playback and phone call use.  The EPIC earbuds are available in several colors to help match the fashion sense of the user.
Following in the path of the over the head headphones, the Epic earbuds are focusing on the quality of the sound.  To maintain an even listening experience the earbuds have a clip to hold them in place.  The new design is claiming a 10 hour battery life, and the earbuds worked close to that.  The 10 hours is based on certain play and pause times, the reality is with waiting, phone calls, and playing music, a single charge will make it a full 8 hour day.
The headphones identified that they use a pair of neodymium drivers, the EPIC earbuds did not identify the driver type, but on a scaled down basis they are similarly clear.  The earbuds were pretty clear for talking on the phone, however they did pick up a bit of wind and background noise due to the location of the microphone. Listening to music was fine, and would work well during exercise and on transportation and still make lyrics understandable.
The Epic earbuds are available on-line from the company website and major retailers.