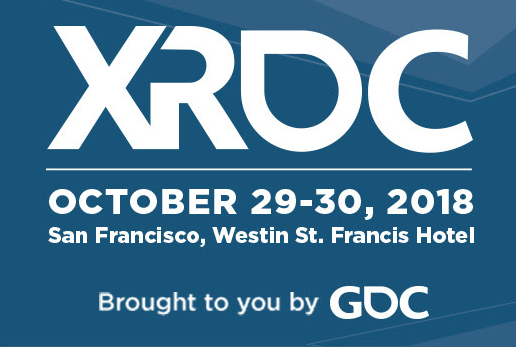 A mere four years ago, at the Games Developers Conference (GDC 2014), VR gaming was going through yet another revival after several decades and had another chance to revolutionize the gaming industry. During that time, Oculus was just a small little company funded from a Kickstarter campaign that seemed to have appeared out of nowhere before being acquired by Facebook.
Immediately after that, Sony PlayStation decided to jump on the VR bandwagon, joining Oculus Rift and HTC Vive. Many thought it had the potential to completely disrupt and revolutionize the game industry and that everyone would be abandoning their game controllers in favor of VR headsets. In addition, many assumed Sony would take the PS4 platform into more of an online VR community of VR gamers, much like they have done with the success of their traditional online games. Sony and Xbox had dominated with over the years allowing you to be put in the same community as your friends no matter where you are in the world.
Instead, VR gaming has mainly been a one-person/player experience, being shut into an environment virtual reality world where you are in isolation. However, through social media and online communities, things are beginning to change all that. Especially the devoted community for Survio's "Sprint Vector" which recently made it's debut on Esports in the VR League at Oculus Connect 5 this year.
Andrew Abedian, the Senior game designer at VR game company, Survios, was recently at the 2018 XRDC conference in San Francisco and talked about the grassroots evolution of how their game, "Sprint Vector" was turned from an early speed-running prototype that evolved into a pioneer multiplayer VR title in Esports, thanks mainly through the help of their online community. "Humanity loves sports…there's a great drive towards watching it because it's so physical and athletic and stamina based…there's a mental game with teamwork and strategy. When you see a player going down the field you get a sense of what they are going through and the heart they are putting into it". Abedian continued, "On the other side of the coin you have Esports…which is really a mental game…highly dexterity based and drives with the mind". "VR Esports are the middle ground"…"Sprint Vector is built around those concepts". He explained that "Sprint Vector" is the "middle gap" of real sports and Esports, where real sports is very physical and gaming is very mental.
In "Sprint Vector", players achieve speed and mobility by pumping their arms like a runner and turning their heads to steer. Other controls allow them to jump and climb, drift and fly at tremendous speeds. It is a very physical game and to be a contender at a high level, contestants really do need to be athletic and fit.
Replacing the more conventional traditional teleport locomotion or joystick for moving around, Survio's developed and utilized their proprietary "Fluid Locomotion" system in "Sprint Vector" which nearly eliminates nausea. 90-95% of the people have reduced nausea or no nausea", explains Abedian. That essentially makes it much easier for the players to stay in the games longer.
For spectators of traditional sports, this makes Esports much more credible compared to watching couch potatoes with close up shots of showing their incredible finger dexterity. These players are sweating it out with their arms, twisting and turning. Action in movement creates excitement within a real competition and it's much more exciting to watch the players getting a real workout.
Prior to its official release this year, "Sprint Vector" was able to gain much exposure through GDC2017 where their booths were gathering crowds and their events were becoming spectacles by themselves with many onlookers cheering and watching above from the guard rails. They also had tournaments, such as the Alienware VR Cup at CES2018, along with leader boards and prizes, sponsored by partners Alienware, Nvidia and Intel. After its release in February, despite the game's exposure throughout GDC and CES, the game was wearing thin after a few months and it was near impossible to find players online to compete with. Many were already losing interest in playing the game and the numbers were dropping rapidly.
That all changed when Survios reviving the small but passionate community by organizing Happy Hours on Saturday nights, along with Speed Running Tournaments, facilitating game rooms and ensuring game play for those that were interested. In addition, they also offered prizes for online competition. Suddenly, the community started getting bigger and bigger.
Even ESL started to take note of the devoted community and they eventually chose "Sprint Vector" to participate in this year's Oculus Connect 5 show and into the VR League making their major debut on Esports. $12,000 was awarded in prizes for the "Sprint Vector" competition. "Not bad for a game that originally had no intention of being an Esport." Abedian noted. It was just last year's Oculus Connect 4 Conference where Mark Zuckerberg announced his lofty ambition goals for VR – "We're setting a goal: we want to get a billion people in virtual reality."
According to CCS Insight, there are approximately 22 million VR headsets that were sold this year and the number is expected to grow four fold to 121 million next year. If that's the case, then Zuckerberg will certainly hit his goal soon. Maybe in the future we can have a VR League marathon involving thousands of participants.